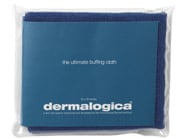 Reviews For
Dermalogica The Ultimate Buffing Cloth
6 Results
Highly recommended
I am glad I purchased this item. I use it 2-3 times a week. It provides great exfoliation and reaches my back--amazing! Mixed feelings about this
The Pro is that the length is adequate for exfoliating my back. The Cons are that the texture is a little harsh for me, and the cloth doesn't easily fold up or drape, so it's a little awkward to store in the shower (won't stay folded to lay on a shelf, for example, and stiff so it doesn't hang very well on a towel rod). Wouldn't buy it again, but it's probably doing an adequate job at exfoliating. LovelySkin Customer
Verified Purchase
Great for dry,parched winter skin
This cloth saves me from buying expensive scrubs,, especially for itchy winter skin on the legs and back. Gives moisturizers a chance to absorb and do their jobs. Dries quickly and generously sized to scrub the back. LovelySkin Customer
Verified Purchase
Dermalogica Buffing Cloth
I have been using this buffing cloth for many years! Whats great about this cloth is that it dries out quickly and never has a damp musty odor if its left in the shower like a terry cloth wash cloth would. The cloth holds up perfectly in the washing machine, but its best not to put it in the dryer. It may attach to other clothing or towels like Velcro. It dries quickly, so the dryer really isnt necessary. The texture has never worn out on the 2 that I own. This cloth is a great alternative to using a natural bristle back scrubber, which can harbor bacteria. This cloth is long enough to stretch behind your back and legs to exfoliate using your favorite shower gel. Its great for rough elbows, knees and heels. I purchased this one to go in a birthday gift basket for a friend. I highly recommend it!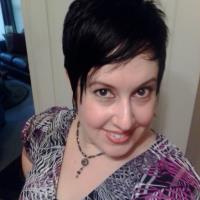 gmchaney
Verified Purchase
exfoliates very nicely
I love this item. I could tell the difference the first time i used it. I had no fancy shower cream or gel, just something i had gotten from the drugstore...and i didnt have to work at it or scrub hard to get a good exfoliation. I like the size of it, large enough to reach my back, then i fold it up a couple of times to make it smaller. If i need more exfoliation in a particular area, such as underarms or lower legs before i shave, works great for lifting the hairs/stubble so i get a nice clean shave. Since Ive gotten this, i threw out three separate items from the shower as this fabulous little cloth does the job of them all. LovelySkin Customer
Verified Purchase
love this washcloth!
I was a little unsure about this cloth when I took it out of the package and felt how thin it was but it is fantastic! It makes my skin super smooth and the larger size (much longer then a regular washcloth) makes it super easy to use on my back (totally eliminated all acne) LovelySkin Customer
Verified Purchase