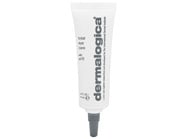 Reviews For
Dermalogica Total Eye Care SPF 15
$53.00
15 Results
nice idea
Nice idea of sunscreen with a moisturizer for under the eyes - goes on smooth and blends in with skin Just what I wanted!
I was looking for an eye moisturizer with sun screen and who knew that would be so hard to find?! The formulas I tried that were just sunscreens were too thick and grainy even when I mixed it with my eye cream. This product goes on silky smooth, it has a very light tint that you barely notice when it's on, and a little goes a long way. My only complaint is that it's a little pricey, but if I blend it with my eye cream, I won't need to use so much. Good Product
It's very light and absorbs on skin so fast. It feels good to use it but need long term to get the result of it. Highly recommended. The perfect day eye cream
This is always in my cosmetic drawer. I have light skin and wear a tinted moisturizer with SPF every day. Dermalogica's Daily Eye Care SPF 15 is another layer of protection. I think the pinkish shade also brightens the under eye area. I use a more therapeutic Dermalogica eye cream at night. I try other eye creams, but I keep going back To Total Eye Care. LovelySkin Customer
Verified Purchase
Highly Recommend
This stuff is great. I love that it has sunscreen in it which is rare for eye cream. It also helps disguise fine lines because it has a bit of light concealer in it. But it's not the kind of concealer that gets stuck in your fine lines and makes them look worse. It is the opposite. LovelySkin Customer
Verified Purchase
Elegant consistency
This product applies so smoothly, and it has SPF...difficult to find in an eye cream. I don't find it as moisturizing as my other eye creams. I apply my regular eye cream first and this on top for the SPF. Great Eye cream with SPF
I have used for 10+ years, and it has prevented discoloration around my eyes and on my eyelids. LovelySkin Customer
Verified Purchase
I love this product
I have used this product for years and I love it. It smooths and lightens the area around my eyes making my eyes look brighter. It is also a moisturizer perfect for daytime use. I am older so I use very little eye makeup and the lightening effect is perfect for me. LovelySkin Customer
Verified Purchase
SPF
Nice eye cream. Haven't used long enough to completely review, but love that it has a sun protection factor! Candace
Verified Purchase
A Happy Buyer
This cream goes on smoothly and protects my sensitive area around eyes well. I wish it comes with anti-aging benefits. LovelySkin Customer
Verified Purchase
SPF
I was looking for an eye cream with SPF. This one is great and is absorbed the skin quickly. LovelySkin Customer
Verified Purchase
Dermalogica Total Eye Care with SPF
This was recommended to me by my esthetician. I especially like the SPF and that it does not cause milia. Lovely Skin has THE best price for this eye cream. LovelySkin Customer
Verified Purchase
Very Nice Eye Cream!
This is a very good eye cream. I have sensitive eyes and do not get bothered by this cream which I apply very close to my eye. It brightens the area and helps with the lines. LovelySkin Customer
Verified Purchase
Good Daytime Eyecream
My esthetician recently observed the start of fine lines around my eyes. She recommended this product to me for day use. It has sunscreen in it, which is good because I wear eyeglass which can reflect the sun into my eye area. The cream is not very oily. It comprises more "water" ingredients for hydration than oily components. This is good because the eyecream is quickly absorbed but does not leave oils behind to slowly dissolve and smear your eye makeup. The optical light diffusers do a modest job, and are not present in such a quantity that it gives the product a gritty feel or a "white out" reflective look to the eye area. It is an understated natural looking improvement, not a total cover up. The alpha hydroxy have not irritated my eye area. There is no tingling or burning either. I will continue to use this and am glad my esthetician lead me to this product. LovelySkin Customer
Verified Purchase
Great eye cream
I've been using this product for years. I love the way my skin feels when I use it, and I also love that is contains sunscreen. I think it lightens the dark circles under my eyes a little bit, a bonus for a general eye cream. LovelySkin Customer
Verified Purchase