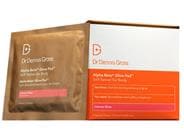 Reviews For
Dr. Dennis Gross Skincare Alpha Beta® Glow Pad Self-Tanner for Body - Intense Glow
$45.00
10 Results
Best self tanner
I am fair skinned. I have used numerous self tanners. This is the only one that does not turn me orange or streak. It is so easy to use. I put it on dry skin and leave it alone for 12 or more hours. The color is natural and lasts up to a week. LovelySkin Customer
Verified Purchase
LOVE this peel
I hate self tanners usually, because they clog my pores and turn out orange. But the idea that a peel + tanner intrigued me and now I'm hooked. Disappointed
It goes on fine but too much and too dark of a color. LovelySkin Customer
Verified Purchase
Dr, Dennis Gross Glow Pad Review
Having used many tanning products, this provides the smoothest, even color. I cut the pads in half and use one for upper body and the other half for lower body. The face pads provide minimal color so I do a bit of touch-up on the face with the body pads. Great product. Easy to use
I really like these towelettes however, it does give a lot of color. I used gloves and not a mitt and you have to use on your harder to tan areas first and save feet, ankles, knees and elbows for last! Also, it really does not smell and I hate strong smells! LovelySkin Customer
Verified Purchase
Beautiful Glow!!
I had very good results with these towels. I have been using self tanner since the 80's and love the lack of smell and smooth application. It is colorless so the first time I used the towel I missed a portion of my calf but to blur the line I used Bronze Buffer Self-Tan Remover from Sephora. It works well anywhere including hands, face and feet. I also like the added vitamin D. LovelySkin Customer
Verified Purchase
stinky stinky STINKY!
I cant understand the good reviews this product is receiving. It took one use, one towelette, to realize this wasnt for me. The color is very fake looking, a cross between bronze and orange. And it comes in hot - as in too much color. And I already have natural color to my face. I couldnt wash and exfoliate my face enough to lighten the color. It took two days with normal washings to rid my face of this product. And it stunk! Probably one of the stronger self-tanner stenches that Ive smelled. So two big nos for me: fake color and bad smell. But it was easy to apply. The towelette application is simple and easy. Too bad the end color and smell are so undesirable. The only self tanner for me!
This has been the only self tanner I have ever used that did not darken my pores!! Its genius! I have large pores that tend to get clogged easily so self tanners can be a problem. This worked great! Simple and beautiful
These are very easy to use and you don't have to worry about streaking or that awful orange color. I exfoliate first and moisturize after to make sure it spread evenly and smoothly. One wipe leaves your whole body with a gorgeous tan for days!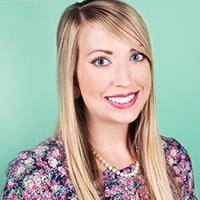 Jenna
LovelySkin Employee
Easy to use self tanner
This is great and so easy to use. The color is beautiful and lasts for several days.