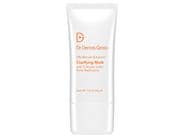 Reviews For
Dr. Dennis Gross DRx Blemish Solutions Clarifying Mask
$28.00
6 Results
Good
It helps my acne breakouts. LovelySkin Customer
Verified Purchase
I swear by this!
This has done wonders to help clear up my skin. I have a smooth texture and credit Dr. Gross Clarifying Colloidal Sulfur Mask! Love this!!! LovelySkin Customer
Verified Purchase
Sensitive skin beware!
This broke me out! I used it and the next day, breakout. I wanted to make sure this was the culprit, so waited and tried again, same results. A pity because I had to toss it, but it really broke me out. LovelySkin Customer
Verified Purchase
Post Workout Dream Product
My husband tends to breakout after vigorous days at the gym. This is a great mask for his back as well as his chest when an extra detoxifying treatment is needed. not the greatest for me
this was ok for me, it didnt seem to do much. i expected more from the high amount of sulfur, so i think it was too gentle for my oily acne prone skin. i have pretty strong skin so maybe this would work well for someone with dry or sensitive acneic skin. i left it on overnight as a spot treatment without any irritation, but it didnt do much for cystic acne. LovelySkin Customer
Verified Purchase
Fantastic stuff!!
I bought this for my husband who suffers from terrible acne which occasionally becomes cystic...hes been using it for awhile and it has worked wonders for his skin! This stuff practically takes away any pimple over night and if you feel one coming in...put it on and the next morning you will be blemish free! Really good stuff. Does not appear to over dry his skin either. LovelySkin Customer
Verified Purchase