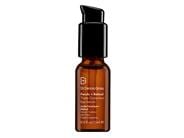 Reviews For
Dr. Dennis Gross Skincare Ferulic + Retinol Triple Correction Eye Serum
$69.00
88 Results
Ferulic + Retinol Triple Correction Eye Serum
Dr. Dennis Gross Ferulic + Retinol Triple Correction Eye Serum is the Holy Grail of eye serums, and I've tried them all! I keep returning to this as it does what it claims. Tightens, smooths, wrinkles look less apparent. Absorbs instantly with no residue or tackiness. Will definitely repurchase. LovelySkin Customer
Verified Purchase
good eye serum
This can be used on eyelid and below eye. LovelySkin Customer
Verified Purchase
My favorite eye gel
I use this morning and night but it's especially brilliant in the morning to tighten things up and reduce puffiness. I've never had any negative reaction nor any stinging in my eye from it, and I use it on the lid as well. I top it with a creamy eye cream at night and something with SPF in the morning. LovelySkin Customer
Verified Purchase LovelySkin Customer
Verified Purchase
On my second bottle
I like the light serum. Use it under my heavier eye cream. Very nice product. smooth skin
I have very sensitive skin with rosacea, and this product worked well with my skin LovelySkin Customer
Verified Purchase
Hydrating
I was really hoping this would work but not noticed much difference. LovelySkin Customer
Verified Purchase
Dr. Dennis Eye Serum
Love this eye serum. It did not irritate my eyes & you can use it on the upper lids, it can be a little drying so I just skip a night or two. Have gone thru a lot of eye serums but finally found one I love. LovelySkin Customer
Verified Purchase
Great product
I have been using this product twice a day for the past few months and have noticed an improvement in the firmness of my eyelids. LovelySkin Customer
Verified Purchase
Very satisfied!
After experiencing good results with facial retinoids and CE Ferulic, I thought I'd try this for the skin around the eyes. I noticed a difference in skin texture and plumpness within 2 days of using it. It's easy to use as well. Very satisfied! LovelySkin Customer
Verified Purchase
Noticeable Difference
I received a sample Dr. Dennis Gross Ferulic + Retinol Triple Correction Eye Serum and was able to see a noticeable difference in the fine lines under my eyes. I ordered a bottle and use it day and night. I also recommended this product to a friend, who has sensitive skin, and she can use it with no problems. LovelySkin Customer
Verified Purchase
Correction Eye Serum.
I love this serum! Because of sleep habits I got a vertical line under my eyebrow. Honestly, it got really better after just 4 times of use. I use the serum only for night time and I love the whole eye area, it looks firmed. A little bit goes long way. Great product
The consistency of this serum is very smooth to apply and soaks in quickly. I have hooded eyes and I see some improvement in my upper lids already. LovelySkin Customer
Verified Purchase
Aging Eyes
I have always maintained a routine of using a serum with retinol along with an eye cream. This was my first purchase of this brand. It is lightweight, absorbs quickly and the best feature is that it can be applied to the lids. This has become a favorite! LovelySkin Customer
Verified Purchase
Trusted Ingredients
I routinely use Vitamin C with Ferulic Acid on my face, as well as retinol. It is exciting to find these ingredients in an eye serum that is safe to use on the eyelid. I just started my second bottle. I am in my mid-seventies and do have slight wrinkling above the eyes. It is hard for me to measure whether the depth of those wrinkles is lessening, but I do believe in the ingredients. Wish they had these wonderful products when I was younger. My one complaint is that the bottom quarter in the bottle has thickened and cannot be pumped. If it happens in my new bottle, I will contact Lovely Skin. LovelySkin Customer
Verified Purchase
Super excited!
One of my favorite eye products! Excited to buy again! Thanks! Amazing
I had received this as a sample and loved it. I eventually purchased the full size. I have to say it absorbs quickly, and it has helped my eye area. Area seems firmer and glowing. I use morning and night. Only a tiny amount is needed so it will last a long time. Definitely will purchase again. Robbrady29
Verified Purchase
Average
Average serum. Quite sticky not easy to smooth on. LovelySkin Customer
Verified Purchase
Positive
After cancer and surgical removal trauma with complications. I have researched this particular product for 2 years now. Off and on looking into it. I chose to purchase it from LovelySkin because of their customer care i.e. the generous discount code and their shipping service choices. That allowed me to finally make the decision I could justify buying it. Now for the product and why I wanted to use this. I am 47. One of my eyes suffered some trauma and it aged just that eye, the skin was sad. It had crepey skin, and it just looked bad. I wore my hair over that eye for so many years as it was a reminder of a harder time in my life. It kinda made me mad. I read up on this product and the particular ingredient list actually is strong enough to carry its claims. I have only been using it for a week or so and by day two with magnifying mirror in hand it seemed to be a positive difference. I say "seemed" because it was hard for me to believe a topical serum could make enough difference that I being very, very critical could see. I do have an eye that is normal to compare it against. What the product has done in a short period of time. It has definitely helped with the inner upper lid crepiness. I do use it as an eye primer (after it dries down I dust rcma face powder over it and it works). It seems to lift the upper outer top lid as well. For the lower lid issues, I do bring this product as directed up to the lash line and it has enhanced this as well. The lower outer issue with the two bags for lack of a better description, it seems to be lifting that as well. I don't know if this product is a disguise or will it be a permanent fix with continued use (my other option is to go under the knife again and I have such a distrust of white coats now I'd prefer to use this over that). It has definitely made me feel like I look more youthful. LovelySkin Customer
Verified Purchase
Wow!!
I was actually extremely surprised that this product really did what it claims!! After the first application my eyes were " lifted" and under eye area very smooth and line-free!! Could not believe it!! Wonderful product—and I'm over 60!!!!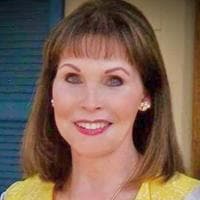 Pretty good short term
This is a good serum that works as long as you use it. When I use this under my moisturizer, I find that the lines around my eyes are diminished and the skin around my eye seems firmer. The great thing is that it can be used on the lid and around the entire eye. I use it twice a day -once int eh AM and once at night. If I forget to use it, my skin revers back to its former wrinkled self. I am 53 with mature skin. Wonderful
Wonderful product, texture and ingredients. Though it's an eye serum, excellent for face and neck too, though it's then a bit pricey for year round use. I like it for traveling when small size and large benefits are the key. LovelySkin Customer
Verified Purchase
So far so good!
I only started using this product about 8-10 days ago. I love that you can put it all around your eye, even on the lid!!! I feel like for the first time my entire eye area is receiving some love! I am just starting to see a difference in my dark circles, though this time of the year with my Fall allergies, they are at their worst, so sort of not fair to the product! I'm also noticing the elasticity of the skin around my eyes is improving! Since I have not used this product for that long, I can't give it 5 stars, but honestly. Every product in Dr. Dennis Gross's line is fantastic!! Loss of firmness and elasticity - Dark circles graceliny
Verified Purchase
HIGHLY RECOMMEND
I had droopy eyelids. Little space showed between my lashes and brow bone. Could barely see eyeshadow. This is one of few products that can be used on lids. I've tried others; none can hold a candle to this. It absolutely WORKS! Lids have raised and tightened. Eyes look "normal" now - you can see my eyeliner and shadow! I use on eyelid, in and above crease, and around the eye. I don't normally like serums, but this is different. Not sticky, dries quickly and can put makeup on right over it. LovelySkin Customer
Verified Purchase
Doesn't quite work on my under-eye lines
I bought this product hoping that the retinol inside could reduce my under-eye lines, as they advertise, but I didn't seem any improvement. On the good side, the texture is light, and it provides good moisturizing effect.