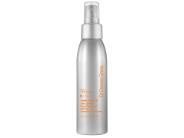 Write a Review - Receive 50 Rewards Points!
Tell us your thoughts about Dr. Dennis Gross Skincare Sheer Mineral Sun Spray SPF 50+ so we can help you find the right products. With your review, you'll also receive 50 Rewards Points. Please note that it may take up to 72 hours for a review to appear on site. All reviews are subject to moderator approval.
Write a Review
9 Results
Perfect for oily skin and those blazing, humid days!
I have used Elta MD for the past four years, and after becoming pregnant recently, my skin changed from dry and sensitive to oily and sensitive which was a nightmare. Now I had to change up my skincare routine and products. The EltaMD worked great when my skin was dry, but now that it was oily, after a few hours of wearing it and being stuck in horrible, dirty, hot weather, it would cause my skin to have an oily residue. I liked the idea that this sunscreen spray dries matte, and it has worked great on my skin! I spray 2-3 pumps on my palms and rub them once or twice before applying to my face and neck. I can wear it all day and forget that I have sunscreen on, which I love. The fact that it dries matte deters me from touching my face throughout the day too.
Long lasting
I've been using this sunscreen religiously for 3 months and it's great! The sheer texture may feel oily at first but it dries down quickly and after 10 minutes I'm able to apply makeup without a hassle. No pilling. No white cast. When I remember to re-apply (oops), I blot my face first with blotting paper and spray a layer onto my palms and pat all over like I'm applying a face serum. It actually hydrates my skin a bit. Because of that, I do think I prefer this sunscreen for the colder, winter months.
Very sheer
This is a small enough bottle to keep in my purse. I use it to reapply my sunblock over makeup. I've tried sprying from the bottle directly on my face but it's hard to get even cover that way and I got some white dots. I spray this in my hands and pat onto my face. It goes on sheer and isn't noticeable.
Just buy it. Do it.
Here's the caveat: i wore this from 9:00 am to 5:00 pm in 80 degree weather while golfing, and I got slightly red on a spot on my forehead, my nose, and a little about the neck. I didn't reapply. My shirt probably rubbed some off on my neck, and perhaps it was just sweat and incidental contact that removed some on my forehead and nose. If you want ALL day protection with this, i would STRONGLY recommend applying it once, letting it set (give it five minutes) and then put on a second application. It has a slightly oily feel upon immediate application: this will go away in a few minutes and it will set to a slightly satin/matte feel and look. It is extremely lightweight and silky, makeup applies wonderfully over the top, and my skin does not get oily at the end of the day nor does it break me out or dry me out (i have oily/combination skin, prone to breakouts, congestion, AND dehydration, lucky me). I also have rosacea and cannot use chemical sunscreens or titanium dioxide, so this fits the bill. I have not tested this in wet conditions, so I don't know how resistant it is to water. I do know that this is an EXCELLENT sunblock for the price. I use it mainly on my face, so I spray three or four sprays into my palm and then apply to my face and neck. This should last me awhile. I can see myself using this on my shoulders, chest and back as well!
very nice
works great. my husband loves it.
never irritating or breakout causing
I adore the formula as it is very light and never irritating or breakout causing. I wish it provided some moisture, but most physical SPFs tend to be drying. It layers nicely over my serums/moisturizers and wears well under all types of foundations.
Love it!
Love this sunscreen. It is silky, easy to spread, doesnt have fragrance, and doesnt aggravate my rosacea. My skin is pretty sensitive. Most products turn me red right away. This does not. I dont spray it onto my face. I spray it on one hand, rub both hands together to spread it onto my palms, then use my palms to spread it all over my face. By using my palms (mostly the area under my ring finger and pinky) I can evenly spread it all over my cheeks without missing any skin. So far, so good.
Doesnt feel like youre wearing sunscreen!
I bought this sunscreen because I wanted one that felt sheer and that has mineral-based active ingredients. I have to say, this certainly delivers! I wear sunscreen everyday on my face/neck and on my arms and chest if they are exposed that day. However, I have always hated how sunscreen feels on my legs so I wanted to find one that I wouldnt feel on my legs. This sunscreen rubs into skin easily and it really feels like youre not wearing any sunscreen. I like that it doesnt have much of a scent. Im dont know how waterproof/sweatproof it is so Im not sure I would recommend this as an active sunscreen, but I think it makes a great everyday sunscreen!
Best sunscreen Ived used to date
The texture of this sunscreen is milky/watery but yet so creamy, smooth and hydrating. Since its sprayed on the hands or body before applying, this liquid sunscreen does not drip all over the place. The creaminess and smoothness make it very easy to apply, comparable to the feel of massage cream but very lightweight so it wont cake or become thick. A few minutes after application it dries to a satin finish. Also, at 12% zinc oxide there is no noticeable white residue, a first for me. I have normal combination skin, but also think this would work well for dry skin.