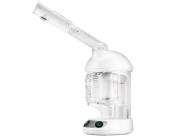 Reviews For
Dr. Dennis Gross Skincare Steamer Solutions
7 Results
Remember a get a toner, too!
Steaming your face is absolutely essential, however you must remember to close your pores! I noticed my pores were visibly open, but I forgot to buy a toner. Remember to buy a toner! LovelySkin Customer
Verified Purchase
Dr.Dennis Gross Skincare Steamer
As far as I'm concerned, this is the best little facial steamer in town. This truly is like getting a facial in a reputable spa but in the comfort of your own home. It opened all my pores & my face felt thoroughly cleansed, and yet I just sat in my room & watched TV. while giving myself a treatment & cleansing my sinuses too. I really love this machine & it's very easy to use & effective. This is really the next best thing to going to your local spa.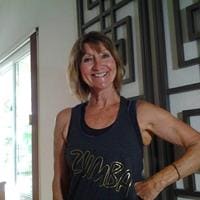 valentina
Verified Purchase
Amazing
I was worried that this would aggravate my melasma but it truly didn't. It is such a perfect addition to my skincare routine and it makes me feel like I have my own private spa! Great steamer
Easy to use! Helps with cleansing and hydration! LovelySkin Customer
Verified Purchase
Dr. Dennis Gross Skincare Steamer - I love this steamer!!
I absolutely love this steamer! I use it 2 or 3 times a week. Hardly any assembly, and stores easily. The steamer puts out more steam than I ever would have imagined. I highly recommend the Dr. Dennis Gross Skincare Steamer! LovelySkin Customer
Verified Purchase
Exceeded my expectations
At first I was skeptical about getting the steamer but after seeing this on sale I told myself why not. I always steam my face before giving myself a treatment mask but putting my face over a boiling pot or hot towel did not feel like my pores were opening up enough. This steamer is a must have for anyone who takes care of their skin care routine seriously. LovelySkin Customer
Verified Purchase
Spa at home!
I love that this steamer has a steam wand like a real spa... so much better than most at home steamer configurations you have to stick your face in. This is so nice- I can plug it in, set it on a tv table, and steam away while watching my favorite shows! LovelySkin Customer
Verified Purchase