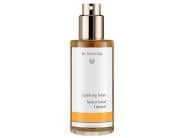 Reviews For
Dr. Hauschka Clarifying Toner
$37.00
16 Results
Can give you an acne!
I love Dr. Haushka's products and I loved using its regular toner. However, the clarifying toner lead to adult acne. ~Best all-natural toner on the market~
If I had to recommend just one product from this line, it would be the clarifying toner. It's more than just a refreshing mist it tightens, brightens, and tones up my skin. It is by far the best all-natural skin care product I have ever used. Don't question if its worth the price! Get it! An HG toner.
I have used this for years. It is a must for my skincare regime. Light and refreshing mister. The mist is a nice, fine spray. I use this throughout the day. LovelySkin Customer
Verified Purchase
Overall good product
I've been using this and other Hauschka products for years and, people tell me, I have nice skin and a beautiful complexion. To be honest, I don't know if it's the toner I use every day, the day cream, or other Hauschka products that do it. All I know is how they make my skin feel--fresh, clean, and cared for--and the toner is essential to that. LovelySkin Customer
Verified Purchase
Toner
Oh, I love this clarifying toner. Smells as herb, but it's ok. LovelySkin Customer
Verified Purchase
Love Dr. Hauschka''s Products
I love the Clarifying Toner. I have been using it for a number of years. LovelySkin Customer
Verified Purchase
Refreshingly good
Beautiful smell, gives you a nice refreshing feeling after you wash your face. Love it.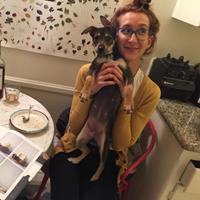 SaraSimon
Verified Purchase
Refreshing and nourishing
I bought this product for my daughter who is experiencing teen hormonal breakouts and dryness. She uses it with the light rose day cream. I use it when I have monthly hormonal breakouts too. It is a fresh, cooling toner that you just spray on your face after you wash it. After you spray, it is recommended to moisturize in the morning and to just use a serum at night. It smells refreshing and feels nourishing. LovelySkin Customer
Verified Purchase
clarifying toner
Dr. Hauschka's products are of the highest quality. I love their toner's refreshing scent and the way it makes my skin feel. LovelySkin Customer
Verified Purchase
You can feel it work!
I love this product! It's not too harsh and I can actually feel it working! LovelySkin Customer
Verified Purchase
Works wonders
I just love this toner! Initially I was skeptical regarding the directions to use toner only at night, letting your skin breathe. I have VERY dry skin and have always used heavy night creams to combat the dryness. I use this product exactly as directed, spritzing on a clean face after washing at night and pressing into then skin. Then I do the same in the morning, adding the Rose Day Cream after this toner. My skin has never looked better!! LovelySkin Customer
Verified Purchase
Smells great!
A refreshing primer before you moisturize daily. LovelySkin Customer
Verified Purchase
Good product
Im using this one for a long time and love it. Only one downside is the container. The top does not "lock" well so sometimes I can see leaks after received. Also its not easy for trip. LovelySkin Customer
Verified Purchase
My favorite toner and regime for my combination skin
I have combination, slightly sensitive skin and researched tons of reviews online before deciding where to start with this line. 10 months ago, I began with the other toner called Facial toner, I used that for maybe 4 months and it worked much better than other toners I've tried, it evened out my t-zone pretty well and I had less of the tiny pimples. Then I decided to give this clarifying toner a shot, in case I could achieve even better results and clearer skin, this works much better for me! :) When the bottle ran out I attempted to use the Facial toner again and my skin wasn't as happy, after a week or less I went back to the Clarifying toner. I believe in the Dr. H. skin care philosophy, I use the cleansing milk Only when I use makeup, it does a good job getting makeup off (I use a wet wash cloth to wipe off). I never use concealers, powders or foundations and I find less use of makeup means less little pimples and blackheads. I use the cleansing cream as my primary cleanser (and after the milk, when I use it) every morning and evening. I used the regenerating face serum every evening (1 bottle lasted me 6 months), my skin is happier without it. Now, I only use toner and eye cream at night. I use the moisturizing day cream and eye cream in the morning after toner. I prefer this cream over the Melissa, Quince, or Rose creams. I'm very happy with this product. LovelySkin Customer
Verified Purchase
Wonderful clarifying skin tonic
I have used Dr. Hauska products for years. I used to have chronic breakouts and blackheads. With Dr. Hauska's cleansing milk to remove make-up followed by the cleansing cream (that removes superficial dead skin) and then the clarifying toner, my complexion is clear and healthy. This toner is made with botanicals that naturally and gently control breakouts and does not leave your face feeling tight or dry. I love this product. LovelySkin Customer
Verified Purchase
oil that clears your pores
This one is a miracle. I used it consistently for two months before a few of my friends asked me how I settled the T-zone problem on my face. I recommend it to those who are shopping around for products to minimize the T-zone pores on their face, or use as a post-acne treatment.