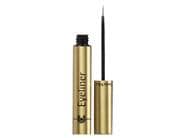 Reviews For
Dr. Hauschka Eyeliner Liquid
6 Results
Beautiful colour, lasts entire day.
The beautiful brown colour enhances the colour of my eyes (black would be too stong for my white complection as well). It is easy to apply and stays put all day long. Great formula-
Just doesn't apply as well as theBalm Swching liner- however the formula is phenomenal - if Hauschka would change the brush to make it easier to apply this would be the BEST liner ever. Love many Hauschka products LovelySkin Customer
Verified Purchase
eyeliner
stays on all day, wish brush was a bit shorter-- would be easier to apply. LovelySkin Customer
Verified Purchase
Dr. Hauschka Eyeliner Liquid
I have very sensitive skin and as a result I had to stop using cosmetics all together. Horror!! I love make up and could not go anywhere without eye makeup. I found Dr. Hauschka and loved the fact it was approved by my dermatologist. I love it. LovelySkin Customer
Verified Purchase
The best I've found
I was looking for a brown liquid liner that is a true brown rather than black brown. It is a rich dark hue and I love that it affords a natural yet if I want, a dramatic look by adding layers. Its texture is great and glides on, there just has to be enough product on the brush so you may need to dip a couple times when newly opened. Plus great ingredients! LovelySkin Customer
Verified Purchase
good
It doesn't irritate my skin, but smudge a little. Application is easy.