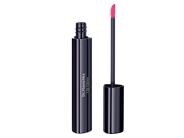 Reviews For
Dr. Hauschka Lip Gloss - NEW!
$22.00
What's with the color?
I bought this lip gloss Cornelia color online, expecting it to be the most nude and brownish one among other pink shades. I'm not sure who is wearing these color nowadays, but when I got it, I realized that maybe my granny could only use it - it is unbelievably old-fashioned sparkly-glittery-silverish-shiny. Even though the texture is nice and it is leaves lips quite moisturized, I cannot use it which is very disappointing. Soft lips
Love this lip gloss. Colors I love the persimmon and the pink one. Rich color and not sticky at all. Makes lips feel smooth, silky and soft. Amazing
I bought every color I love it so much. Not too dark and moisturizes lips amazing/ LovelySkin Customer
Verified Purchase
Moisturizing shine
I have enjoyed the moisturizing feel of Dr. Hauschka's Gloss. It imparts a little color and a nice gloss that feels wonderful. I will purchase it again. LovelySkin Customer
Verified Purchase
Love, love, love this gloss
I'm a lip gloss aficionado, and this is a fabulous lip gloss. Both the color and the quality are excellent. Can't wait to buy more. LovelySkin Customer
Verified Purchase
Perfect Lip Gloss
This lip gloss isn't too glossy - sort of in-between glossy and matte. It's moisturizing and feels smooth and comfortable - you almost forget it's there. The colors are perfect as well. I have a lighter complexion and the tamarillo color looks lovely and is perfect for daytime/everyday - not too bright but not "blah" either. It may not be the cheapest lip gloss around, but I will pay $$ for quality ingredients and a product that is cruelty-free. LovelySkin Customer
Verified Purchase
Nice non-sticky gloss
A non-sticky gloss, with a lovely finish. Not long wear, but moisturizing on the lips. Easy to apply with a doe applicator. Nice selection of colors. LovelySkin Customer
Verified Purchase
Pretty
I ordered the plum. It looks more pink but still a soft pretty color. Love the natural ingredients. LovelySkin Customer
Verified Purchase