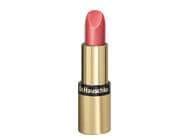 Reviews For
Dr. Hauschka Lipstick
9 Results
My favourite lipstick
This is my favourite lipstick for the colour and for the ingredients. As soon as I heard about the rebraning I stocked up on the product that I love so much. Dr. Hauscka Lipstick -Coral Review
stays moist and looks natural, not too much or too little LovelySkin Customer
Verified Purchase
Absolutely Fantastic
I got color #1 and it was fabulous. This lipstick is so elegant, the color is deep coral with a little bit of shimmer. I definitely recommend it. LovelySkin Customer
Verified Purchase
Great lipstick!
I really like Dr. Hauschka lipstick. I ordered two different brands last year. This was my favorite. I ordered another recently. It goes on smooth and I love the colors. My lips are sensitive to some ingredients. There are only a few brands I can wear. I like this one because it is gluten free!!! LovelySkin Customer
Verified Purchase
Lovely color
The color is awesomely smooth when on and it keeps lips moist DR. HAUSCKA LIPSTICK #3
I like Dr. Hauscka products as they are more natural and do not contain harmful ingredients. I like the texture of the lipstick and the colors. #3 is a good shade for me. I like ordering on line and getting it quickly. LovelySkin Customer
Verified Purchase
Simply the best
My go-to lipstick. No matter how many fancy high-end lipsticks I own, Dr. Hauschka is the brand I wear. They have high-end consistency, are never drying (unlike some popular department store brands), and the colors are right-on. ranging from a nude lip to intense red. The reason I wear them Dr. Hauschka lipsticks is because they don''t contain petrochemicals or "mystery" dyes and solvents. LovelySkin Customer
Verified Purchase
great lipstick
This is the only brand lipstick that does not cause a reaction on my lips. Colors are very nice and they stay on .My go to lipstick brand for several years. LovelySkin Customer
Verified Purchase
Goes on so Smooth!
This lipstick goes on so smoothly and feels wonderful on your lips. And it doesnt have that chemical taste that so many lipsticks do. I love it and am buying my third color tonight. LovelySkin Customer
Verified Purchase