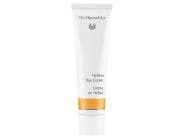 Reviews For
Dr. Hauschka Melissa Day Cream
$45.00
12 Results
Perfect for slightly oily skin
Bought this for my husband actually since he needed a moisturizer to use occasionally. He tried mine (Dr Hauschka Rose day cream) but it was too thick for his already oily face. He says he likes this one a lot because it goes on lightly and has a subtle scent.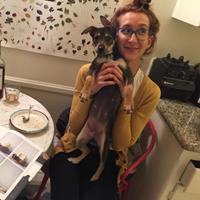 SaraSimon
Verified Purchase
Wonderful Cream
This product goes on smooth and has a lovely scent which lingers after application. I always feel better after using this product. LovelySkin Customer
Verified Purchase
Great natural product
I really like this cream, it feels good and has no artificial ingredients that I can see! Gigigoes
Verified Purchase
Love it
I'm a 40-year-old woman with combination skin that is prone to breakouts. This is a light cream that fully moisturizes without making my skin over oily. It is a small amount in the tube, but I only use the size of about 2 peas, so I think it will last a while. Smell is wonderful. I really like this product. LovelySkin Customer
Verified Purchase
Delicious lemon scent and so effective!
This has the most amazing creamy yet lightweight texture. It is tinted light yellow but doesn't add any color to the skin. A little goes a long way and it made my acne-prone skin look clearer in just a few uses! This is a truly spectacular line. This particular product is one of my natural essentials for when my skin is especially spotty. Melissa Cream
This cream is oily enough, but good for my combination skin. Sometimes, I use it even as a primer. LovelySkin Customer
Verified Purchase
Additional Moisture to the Rescue
I live in dry Colorado so even my oily skin needs a little extra moisture in the dry months. Melissa Day Cream is perfect. I love the smell and texture. I like to mix it with the Clarifying Day Oil. I have noticed less breakouts since using it because my skin is getting the moisture it really needs. LovelySkin Customer
Verified Purchase
Really like the face cream
Really like this face cream. Especially like the lemon smell. LovelySkin Customer
Verified Purchase
Mostly terrific...
Nice feel, lovely smell, soothing to my acne prone complexion...only complaint is that the starch in it that absorbs oil seems to collect n the fine lines of my forehead and chin and between my brows after a couple of hours, making them way more noticeable. Too bad, because it is great in all other respects. LovelySkin Customer
Verified Purchase
One of my favorites
This cream is a lovely light, yet effective, moisturizer. I have dry and sensitive skin and this absorbs quickly and comfortably, calming any irritation. It is the perfect cream for spring and summer because it it not greasy at all and never leaves a shiny finish. One of my absolute favorites--I always have some on hand. LovelySkin Customer
Verified Purchase
Nice scent
This is a nice weight cream that absorbs easily. It has a light citrus scent. Although I do like it, I don't have the patience or time to layer a toner, this cream, a sunscreen and then my liquid-cream makeup. Great day cream
I had samples of these. This moisturizer is like a cream and gel mixed together. It is light weight and lasts all day. It works even better when you apply it in the morning than night. Love this product and i think i would go buy a full size.Highly recommended.