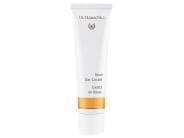 Reviews For
Dr. Hauschka Rose Day Cream
$45.00
54 Results
Love hate relationship
Some days I really love the way this goes on, its dewy moisturizing with a bit of sheen, and other days it looks like my face is oily with big pores. I'm thinking its the inconsistency in the tube, some days more oil comes out, like it's separated. It does have a strong rose scent but doesn't irritate my sensitive skin. Rose Day Cream
Wonderful cream for my dry and sensitive skin due to high altitude (above 6000 feet) Very thick but absorbs quickly. Smooth feeling all day and smells great Best face cream out there, hands down.
This is the best face cream I've ever encountered. I have slightly dry skin, and it makes me look refreshed, rosy, and my skin feels breathable and comfortably moisturized. I've been using it for years and I don't think I'll ever stop. I use it in the morning AND at night before bed. I'm 40 but people tell me I look much younger, and I know it's this face cream... and my mascara;) LovelySkin Customer
Verified Purchase
Brilliant moisturizer
I've used this moisturizing face cream for over 25 years & if I say it myself, I look pretty good for my age. Being allergic to many creams, I've never had problems with this cream & love the smell. LovelySkin Customer
Verified Purchase
Love the smell and coverage!
This is great for my dry skin. It is super moisturizing! I use it every day now! I am hooked! LovelySkin Customer
Verified Purchase
Long time user
I love Rose Day Cream. When I apply it to my dry facial skin, it instantly nourishes it. I have used this product for over 20 years LovelySkin Customer
Verified Purchase
Rose cream
heavy cream that sinks into skin. great for winter. LovelySkin Customer
Verified Purchase
Dr Hauschka Rose Day Cream
I love this cream! I have sensitive, normally pink hued and dehydrated skin. This cream is thick so you will have to warm it up between your fingers before you press it into your skin but after it absorbs my skin looks so much better! My skin looks more even toned and hydrated. I will buy it again! Very rich moisturizer
If your skin is very dry, this is the one. With all natural ingredients, it would have been a winner for me, but I found it too strongly scented. Unfortunately, I will be returning it because of the over powering scent. Being that I have sensitive skin, I prefer products without added fragrance. Had it been unscented, I would have definitely kept it.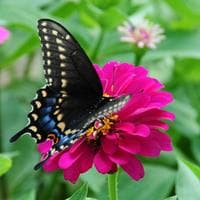 SeacoastGal
Verified Purchase
I love this!
I don't write reviews often because they are usually requested before I have used the product long enough to give an accurate opinion. Not so with this moisturizer, I knew the first time I used it. It's very rich, so you don't need much. It seems a little greasy at first but it absorbs really fast so that is not a problem at all. Foundation glides over it will. It's a little expensive, but a pea size is all you need to the tube will last a long time. LovelySkin Customer
Verified Purchase
Go To Daily Moisturizer
This is my go to daily face moisturizer. Wakes my skin up every morning after cleansing and actually maintains my face moisture throughout the day, which is an amazing feat with how dry my skin is. Awesome
I received this a gift with purchase, and I am totally blown away by how moisturizing this is. Easy to apply, soaks right in and easy to layer on top of my serums. Wonderful Fantastic moisturizer for aging skin
I'm almost 50 and looking for a good moisturizer that isn't too heavy (I'm prone to breaking out—still!). This smells amazing and is just the right amount of smooth and greasy. I feel refreshed and like my skin is that of a 30 something year old! LovelySkin Customer
Verified Purchase
Not for me
I heard so much about this gem of a cream, so I figure I would give it a try, since I needed a night moisturizer. Sadly, my skin did not respond well to it! The next morning I had raised bumps and small white heads pimples on my chin and nose. Not for me! LovelySkin Customer
Verified Purchase
Great Emollient for Hydration and Calming Skin
Great emollient for facial skin that becomes dry and irritated from retinol use and extreme dry, cold weather. Yes, it is thick but soaks beautifully into skin. I am 59, and my skin has a tendency to break out with thicker creams but this cream has not caused any breakouts. Dr. Hauschka's Rose Day Cream
This face cream is amazing! My skin looks fantastic, it is lightweight and works well under the Dr. Hauschka foundation. I would highly recommend this face cream! LovelySkin Customer
Verified Purchase
Pretty Good Stuff
I have used the Rose Day Cream Light before, and I loved it. I didn't realize this is quite a bit thicker, but it's working out great since it's winter and my skin tends to get dry this time of year. LovelySkin Customer
Verified Purchase
For dry skin this is amazing
A friend recommended this product after I complimented her on her beautiful skin. With winter cold and artificial heat my skin is dry! I have to describe this as moisturizing luxury. I love it. My skin looks radiant after applying. We have a new part time home in Jackson Hole now, and it makes Northern California seem humid (it's not) by comparison. Bought extra for our next visit. A permanent product for me. The scent is mild and lovely too. LovelySkin Customer
Verified Purchase
Rosey scent, natural ingredients
This day cream softens and moisturizes my mature skin (I'm 72). It has a rose scent and natural ingredients, but the only drawback is that I prefer my day cream to include sunscreen. I still use it with a light sunscreen on top of it. LovelySkin Customer
Verified Purchase
Excellent day cream
This is gentle, effective and with a scent that is barely apparent. When the temperature is frigid, laying the Rose Cream over a thin layer of the Soothing Mask is super-protective. I can't recommend this product enough. LovelySkin Customer
Verified Purchase
Smells great!
Unbelievable rose smell and feels great on my face. Will order again. LovelySkin Customer
Verified Purchase
Dr. Hauschka rose cream
I have been using this product Dr. Hauschka's rose cream for many years and will continue to do so. It is an incredible cream for moisturizing especially for mature skin. I am 78 years old and at the risk of bragging no one believes that. Therefore, all the reason to continue this awesome product. LovelySkin Customer
Verified Purchase
Fabulous!
Here I am in Colorado, and it is very dry. Dr. Hauschka's Rose Cream has saved me from looking like a prune. LovelySkin Customer
Verified Purchase
Been using Dr H. Rose Cream for 27 years!
For goodness sake, I've been using Dr. Hauschka Rose Cream, among other Dr. H. products, for 27 years! I'm 62, my skin looks great, and I don't look my age. What more can I say? LovelySkin Customer
Verified Purchase
Daytime Cream
Dr. Hauschka Rose Day Cream is a fine way to begin preparing for the day. After washing one's face, this application is a heavy, non-greasy cream that feels healthy when it contacts the skin surface. Honestly, your skin feels like it is being fed with a product that is enriching. The cream is absorbed within a few minutes and the result is a very healthy look. LovelySkin Customer
Verified Purchase