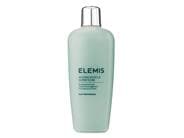 Reviews For
ELEMIS Aching Muscle Super Soak
11 Results
Great for relaxing sore muscles!
I love the smell of this bath soak. It is relaxing and helps me unwind. It's important to pour the capfulls of product into the running bath water as directed in order for it to bubble up. Whenever I use it, my muscles feel more relaxed and less sore. This product works wonders and is a great way to treat yourself and unwind! Amazing
I love this. I have a spa bathtub, which I enjoy. I used to think it helped my sore muscles. Now that I have started using Elemis Super Soak, it is amazing how much better I feel. My muscles stay relaxed for much longer. It is a must try for people who like baths & have tight muscles. LovelySkin Customer
Verified Purchase
Simply the best
I've had 5 back surgeries. This stuff relaxes me, and eases my pain after a long day.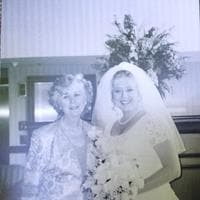 Highly recommended
I absolutely love this item. You only need a small amount (3 capfuls in the tub) and in 10 minutes, your muscles and body will feel warm and relaxed. I have chronic back and leg nerve and muscle pain and this definitely lowered the intensity of the pain compared to my usual Epsom salt baths. After the bath, I applied the Elemis Musclease oil. I am happy with the results. I will purchase this item again. super comfort and nice smell
I love the smell of this Elemis super soak. It really gives you a nice sensation and warm feeling to your tired muscle ache. Already ordered 2 more. Will continue to use it. LovelySkin Customer
Verified Purchase
Elemis Muscle soak
I love love even love this product....smells so fresh and clean, and I've been using this in my bath for at least 10 years! LovelySkin Customer
Verified Purchase
Incredibly soothing bath soak
This product is fantastic...so relaxing and soothing for the whole body! LovelySkin Customer
Verified Purchase
amazing
i was hesitant to buy at first due to cost but u use 2 cap full for a full bath and after a hard weight training session this does the trick .. it puts me to the best sleep as well that night..ive gone to whole foods to try and find a comparable product but nothing so I will continue to buy this LovelySkin Customer
Verified Purchase
Great for Sore Muscles or When I Throw my Back Out
I have used this produce for about 15 years and have found that it helps to ease the discomfort when I have sore muscles or have thrown my back out. I generally rub the product over the problem area and sit in a tub of hot water for 15 -20 minutes. It is not a "cure all", but it helps. LovelySkin Customer
Verified Purchase
Superb Soak
A soak in the tub with this product is as good as a massage for your tired, achy muscles. It has a tingly feeling on your skin as it draws out the toxins. The only downside is that it bubbles if you run your jacuzzi. LovelySkin Customer
Verified Purchase
Muscle soak
This is the most soothing bubble bath ever! Great to use after working out and wonderfully relaxing! LovelySkin Customer
Verified Purchase