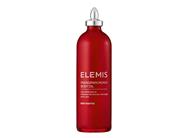 Reviews For
ELEMIS Frangipani Monoi Body Oil
31 Results
Excellent Body Oil
Frangipani body oil reminds me of my time living overseas on a tropical island which are great memories. It not only helps keep my skin soft and conditioned but is nice on my hair ends after washing. ginak79
Verified Purchase
Ok but not amazing to me
I was looking for something I could slather on my wet body after showering. The biggest issue I have with this product is that it solidifies at room temperature. This is problematic as its in a shake container. I think body oil that solidifies should be sold in a jar so you can dip your fingers in (like coconut oil in a jar). The second issue is the scent. While it wasn't bad at all, it is just meh - nondescript. For the price, I was hoping it would be easier to apply, smell nice as well as feel good on the body. None of these areas seemed outstanding to me at all. LovelySkin Customer
Verified Purchase
Hello Hawaii
This stirs up my senses and instantly I'm swept away to a tropical island.... it's delightful :-) We can dream, right? The moisture from the exotic oils makes my skin look and feel so soft. It's skin indulgence. Absolutely loving it! Itsjustme
Verified Purchase
Lovely and light
I freaking love this light moisturizing oil. It traps in moisture and keeps the skin hydrated all day, love the smell, too. My friend used it and is ready to buy stock in the company. LovelySkin Customer
Verified Purchase
Excellent
The very best high quality ingredients and lovely exotic aroma. A fave. LovelySkin Customer
Verified Purchase
BEST DISCOVERY
I originally purchased this product at a spa on a cruise ship. The oil and fragrance (frangipani) are by far the absolute best!! I use it on my legs, especially after a pedicure. Great for massages, also. I have looked for this product for 3 years!!! I found it again! Thanks. I gave this oil as a gift to my nail esthetician when her salon reopened after Covid 19. She always wanted her own bottle. She was just so delighted! I hope that your company keeps this product in stock. It is the BEST. I love ELEMIS products-----they are worth the $. Elemis body oil
This is a superior product in my opinion. Your skin will feel amazing and the scent is mild LovelySkin Customer
Verified Purchase
Lovely oil and scent.
I have bought this several times. Beautiful scent and lasts through out day. It solidifies, so one must run it under hot water to melt it a bit to use. Makes it last and not over use. I love it, lasts a long time. TahoeGirl
Verified Purchase
Such a nice scent and feel
I have used this product for many years and love the way it goes on and how it keeps my skin moist. Highly recommend. LovelySkin Customer
Verified Purchase
Smells awesome!
The oil is warm when I put it on and smells awesome! The wonderful smells sets your mood for the day!😀 LovelySkin Customer
Verified Purchase
Special treat
This oil is so light and luxurious. The smell is light and pleasant. I consider a special treat for hair, skin and nails. It must be warmed before using as it is solid at room temperature. A pleasure to use! LovelySkin Customer
Verified Purchase
Addicted
The frangipani line just smells so incredibly good, and the scent lingers...a little goes a long way and very moisturizing LovelySkin Customer
Verified Purchase
Smells delish
Massage therapist use this oil on me recently. He used it for a scalp massage as well and coated my hair. I left it on my hair for several hours before washing it off. It's seem to turn back time, years, of damage on my blonde highlighted hair that is to the middle of my back. While this is expensive, I use a little bit, coat my hair, and leave it on overnight. It's unreal how healthy and shiny my hair is after washing it the following morning. It's great for the skin, and smells like Tahiti. The only strange thing to note is that it is solid in the jar, and you need to put it in a cup of hot water for about 30 seconds for it to melt and be usable. I highly recommend it! LovelySkin Customer
Verified Purchase
A little bit hydrates a lot
Elemis Frangipani Monoi Oil has saved my seriously damaged hair. A tiny drop applied to my damp hair soaks in, leaving my gair shiny and healthy looking. LovelySkin Customer
Verified Purchase
So versatile!
Great product! I use it mainly on my body but also on my hair to smooth out frizz. Smells great too. It solidifies so I would place it in my sink with hot water to melt it while I showered.. LovelySkin Customer
Verified Purchase
Love this
I love this body oil, it's great to put on after a shower LovelySkin Customer
Verified Purchase
So far so good
I purchased ELEMIS Frangipani Monoi Body Oil on the recommendation from a nail consultant on a cruise. She suggested staying away from acrylic/fiberglass nails and using this particular oil to hydrate, improve the condition and strengthen my natural nails after removing acrylic nails. I apply the oil each night before bed...so far it is helping. Time will tell if it helps strengthen my nails. The frangipani scent is very nice and not overpowering. LovelySkin Customer
Verified Purchase
Elemis Frangipani Body Oil
love this oil and the fragrance! The fragrance lasts longer when used with the shower gel and body cream that I purchased as a set at a great value on LovelySkin. Why shop at department stores for these products when you can buy them at a phenomenal savings from LovelySkin! Thanks LovelySkin! LovelySkin Customer
Verified Purchase
ELEMIS Frangipani Monoi Body Oil
After warming the oil, it makes your feet smell wonderful and adds to the softness of them. I love to use it. One of the few ways I love to pamper my feet after a long day at work. LovelySkin Customer
Verified Purchase
elemis frangipani monoi body oil
smells lovely, scent doesn't last long. very moisturizing to hands / skin. LovelySkin Customer
Verified Purchase
Love this oil!
I love the fragrance of this oil. It reminds me of being in Hawaii. It absorbs nicely and leaves my skin very soft. I wish a bath set was still available. LovelySkin Customer
Verified Purchase
Wonderful
I love this fragrance and the oil is quickly absorbed and skin feels great afterwards. I think it helps my aging skin with no questionable ingredients. LovelySkin Customer
Verified Purchase
Love this versatile oil!
I was first introduced to this product in the spa on a cruise. This oil is great for dry skin and for keeping your tan fresh. After applying to my arms and legs, I rub my hands through my hair and it adds moisture and shine! All this and it smells wonderful too. LovelySkin Customer
Verified Purchase
Love this!
I received a small bottle originally in a gift bag. Little did I know how great this versatile oil would be. First, it worked great on my dry and itchy winter skin. My skin drank it up and my skin never felt better. Second, it worked wonders on my hair, leaving it soft and silky. I had to buy the full size bottle because of how well it worked. It also didnt hurt that it smells great too! LovelySkin Customer
Verified Purchase