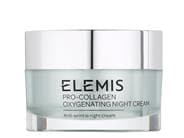 Reviews For
ELEMIS Pro-Collagen Oxygenating Night Cream
$160.00
19 Results
Nighttime Moisture
Have been using Elemis products for only a short time. Expensive...but so worth the cost!! Always wanted a moisturizer that would not feel greasy on my pillow like so many others do. Love the smell and my face is still soft and moist in the morning. Would love if Elemis could make this in their signature rose bud fragrance. Then I would be a customer for life. KonaSunshine
Verified Purchase
Wonderful
This has been a great night cream for my sensitive skin. Moisturizes without oiliness or breakouts. My skin looks good in the morning. Great texture, easy absorption, pleasant light scent are also added bonus. Isabelle
Verified Purchase
ELEMIS Pro-Collagen Oxygenating Night Cream
Earned a sample first and fell in love. Couldn't wait to order a full size. Skin feels tight in the morning and super soft. LovelySkin Customer
Verified Purchase
Pro Collagen Oxegenating Cream
I love Elemis products. I've used them for a few years after becoming dissatisfied with a line I'd used for over 25 years. LovelySkin Customer
Verified Purchase
MOISTURE !!!
I'm 43 with bone dry skin with lines and wrinkles. I put this on and my skin was still moist when I woke up. I didn't even buy any eye cream and this stuff even helped with my crows feet. This is the second Elemis product I've ordered from here and I'm going to order a few more of the product line. I'm very impressed and I dearly love this product. Thank you, LovelySkin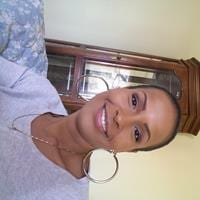 Moisture redefined
Purchased on a cruise in Antarctica because of the extreme & dry conditions. Their recommendations were on point because I've never felt my skin so smooth & luxurious without clogging my pores. LovelySkin Customer
Verified Purchase
Love this product!
I use ELEMIS Pro-Collagen Oxygenating Night Cream nightly. It is light and moisturizing. My skin feels softer and fine lines are less visible. I highly recommend this product. LovelySkin Customer
Verified Purchase
love it!
Only been using for about a month but so far great. Love how nice it goes on, and my skin feels hydrated! Will continue to use. LovelySkin Customer
Verified Purchase
Love this brand
I've loved every product from this brand so far & this is no exception. Smells great & I've noticed improvement in my skin since using this combined with the cleansing balm. LovelySkin Customer
Verified Purchase
I always come back!
I used to feel like I couldn't afford this product and now I feel like I can't not afford it. I always miss it when I'm not using it and it starts showing after about three weeks. I always come back to it. Bottom line, it makes my skin look younger. Period. LovelySkin Customer
Verified Purchase
Works well
All of the Elemis collagen creams work really well. Hydrating but not heavy. LovelySkin Customer
Verified Purchase
Superb hydration, plumping and radiance
I prefer this over the Elemis day cream since it is thicker and doesn't have as much fragrance as the day cream. And oh my! With the night cream- such fabulous results!! I have tried so many products over the years with the hopes they would do exactly what this night cream did for me. Within just a few days of using this, my skin was more plump and radiant - it was the first time in years that people were regularly telling me how beautiful my skin looked. Fine lines were diminished, pores appeared smaller. My dry skin felt so comfortable and hydrated all day and night with only night application. I was thrilled that I found this until around week three...sadly I started developing little red bumps on my cheeks and forehead. I'm thinking I may be allergic to the marine component in this since my skin did the same thing with other brands of this nature (and also the Elemis day cream), but I'm going to try it again in a month or so and use less product (I was using more than I should have, and only a very small amount is needed) since this is the only moisturizing cream I've used that provided so many benefits. I highly recommend this oxygenating night cream, and it's really worth a try! Pro-Collagen Oxyginating Night Cream
I love this Night Cream. I use it every night along with my Pro-Collagen Lift Serum. I can really see the difference they make. Upon meeting me for the first time, most people think I am 20 years younger than I really am. My husband is only 5 years older than I am, and many people have asked if I am his daughter. I think it's funny, but he's not too happy about that! LovelySkin Customer
Verified Purchase
Great !
READILY ABSORBED LEAVING SMOOTH SURFACE ON SKIN LovelySkin Customer
Verified Purchase
Elemis Pro Collagen oxygenating night cream
I have used this product for several years and I believe it keeps my skin moisturized. The cream feels silky when applying. I would recommend it. LovelySkin Customer
Verified Purchase
Love it!
I love the way this night cream makes my skin feel. It's thicker and richer than other creams I've used, without leaving your face feeling coated in goo. Now my daughter is using it as well! LovelySkin Customer
Verified Purchase
Luxurious Moisturizer
This is my all time favorite moisturizer in how it feels. It is thick and moisturizing but not greasy and suffocating and instantly absorbs into skin. My skin feels very comfortable and hydrated. I used up a one ounce jar and did not notice any anti-aging effects, it is just a very nice moisturizer. One star off because the price is ridiculous. Great night cream
I received a sample of this product with a previous order and loved the way it felt on my skin. I now use this every night and love the way my skin feels and looks every morning. LovelySkin Customer
Verified Purchase
Lovely
This product is lovely and feels great from the moment you put it on. I have used the Marine Cream for years and this product is new for me. If it is as good as the Marine Cream, I shall use it forever. LovelySkin Customer
Verified Purchase