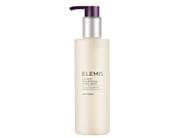 Reviews For
ELEMIS Dynamic Resurfacing Facial Wash
Faithful User
I like a foaming cleanser that I can rinse off and feel CLEAN. I used to have mixed skin type with white heads on the nose and frequent breakouts. That's all history now for many, many years and I attribute it to this cleanser. I love it and I would never use anything else if I can help it. LovelySkin Customer
Verified Purchase
Best face wash ever
I love this face wash. I feel like it cleans my skin instantly and leaves it feeling soft will be purchasing this again! LovelySkin Customer
Verified Purchase
Removes Sunblock, Doesn't Dry Out My Skin
I use a tinted sunblock which does not wash off, even with exfoliating 'scrubs'. The Elemis facial wash manages to remove every trace, but doesn't dry my skin. I'm over 60, so drying/peeling is definitely a problem. I don't need to use a lot of the product to be thorough, maybe 3 pumps. Definitely will purchase again. Gentle, Not Drying
I have been using this facial wash for a number of years now. It does a great job of cleansing off the day's makeup while not being drying. My skin is left feeling soft. The bottle lasts quite a long time, too. Not a lot is needed. Deep cleanses
I love the light, milky texture. It deep cleanses my skin. My favorite so far. I just placed another order. I highly recommend. LovelySkin Customer
Verified Purchase
Elemis Dynamic Resurfacing Resurfacing Facial Wash
I bought this product when I went on a cruise a few years back because I had gotten a facial & some spa treatments as well & I really like this product. It feels like silk going on your skin among other things. Too much to list. I will definitely be purchasing more. Alana727
Verified Purchase
Great product!
This is a very nice product for your face. My hubby uses it every day to keep his skin healthy. LovelySkin Customer
Verified Purchase
Nice product
I like this product as it does seem to effectively smooth and soften my skin while seeming to be a very gentle treatment. I have mature skin, and the product works! LovelySkin Customer
Verified Purchase
Gentle facial wash
Light fresh scent. Skin feels soft and clean after using. Love this cleanser. LovelySkin Customer
Verified Purchase
Rich and nourishing
Love this face wash. It is creamy and lathers just enough. It leaves my face feeling super clean but dewy at the same time. Great for dryer skin. Will buy this again for sure LovelySkin Customer
Verified Purchase
Really great face wash
I was hesitant to purchase this face wash because it is quite expensive. But I love every Elemis product I've ever tried so I had to give this a whirl. The product smells wonderful and lathers really nicely. You only need a little and it goes a long way. Seems to be helping my skin tone and clarity after about 3 weeks of using. RachelB
Verified Purchase
Felt amazing
Skin felt wonderful Bucky0408
Verified Purchase
Elemis face wash resurfacing
Can't wait to wash my face wonderful smell face feels clean n toned. Not over drying LovelySkin Customer
Verified Purchase
Gentle and effective cleanser
I have tried many cleansers as I like to give my skin new experiences, this cleanser is gentle yet effective in removing makeup. Your skin feels clean and refreshed. Love ELEMIS Products.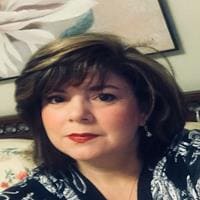 Lovely
I love this facial wash. It smells wonderful and is not irritating at all. It's great that it is a pump dispenser. Two little pumps are ample so this bottle will last a long time. Easy to use in the shower. My face feels wonderful. Bookchic
Verified Purchase
Very nice cleanser
The cleanser is a really nice product. It leaves my skin feeling soft and clean but not parched. I'm glad I found it. LovelySkin Customer
Verified Purchase
Great cleanser
I have used this cleanser off and on for years and always come back to it. My face feels clean after using. Best gentle resurfacer
This cleanser is what I use it as holy grail resurfacer for my sensitive skin, any other resurfacing cleanser causes break out. Nirmala
Verified Purchase
Love this cleanser!
I started using this cleanser in combination with the Elemis cleansing balm. I use this cleanser in the morning and the balm at night. Both work wonderfully! My skin feels soft, clean and smooth. I highly recommend! Face wash
I learned about this product on a cruise ship. So glad I did. I just repurchased more. It makes my poor smaller and my face feels really clean. My skin always looks fresh. LovelySkin Customer
Verified Purchase
Great product!
The Elemis line is great for everyday use and travel. My skin is soft and my complexion is even. Great product line! Best facial wash I've ever used
I tried everything for years and this is the only wash I found to really clean my face deep down. After using it for several months consistently, I find my wrinkles softening, going from deep to fine instead. I won't use anything other than this!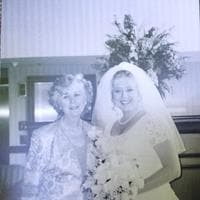 MrsWolf
Verified Purchase
Contains Parabens!
I actually like this facial wash, but then just discovered that it contains parabens. I'm so disappointed! I don't think I'll continue using this. I will look for something healthier for my skin. All time Favorite - great for sensitive and acne prone!
I have been dealing with acne since a kid and Elemis was a major part of being able to manage it as an adult. I love it for fully cleaning off my make up at night - I often do a double cleanse with it. Good for all seasons, and doesn't leave my skin feeling dried out. I swear by it. LovelySkin Customer
Verified Purchase
Elemis Facial Wash
I've been using Elemis products for about two years, including their Dynamic Resurfacing Wash. I don't wear makeup, so I don't know how effective it would be in washing off makeup. But for my sensitive skin, this product makes my face feel clean and it seems to give it a lift. Thanks to LovelySkin for carrying the Elemis brand and for selling it at a very fair price. LovelySkin Customer
Verified Purchase