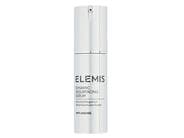 Reviews For
ELEMIS Dynamic Resurfacing Serum
$136.00
3 Results
Disappointed
A friend gave me the remnants of this product when it was known as Tri-enzyme Resurfacing Serum. I noticed a difference in my then 56 year-old skin overnight and continued to see awesome results all the way to the bottom of the jar. I warily purchased this new formulation, and haven''t seen any difference. The floral scent is unpleasant. Another case of one of my favorite products being "revamped" and therefore ruined for me. LovelySkin Customer
Verified Purchase
Product seems to work well
Only time will tell, of course, but I've used Elemis products for years and find them generally excellent. I was initially disappointed to learn that Elemis Tri-enzyme resurfacing Serum which I had been using is no longer available but this Dynamic Resurfacing Serum was represented as the Tri-Enyme replacement. I find it light, easy to apply, and I use it twice a day, once in the morning and again at night, and it seems to be doing what it's supposed to. I'd recommend it. LovelySkin Customer
Verified Purchase
see results quickly
I started using elemis on a cruise ship. This serum really smooths fine lines and imperfections without causing irritation. I noticed results within a few weeks, which is always encouraging. I gave it a 4 because it's pricey but a little goes a long way. LovelySkin Customer
Verified Purchase