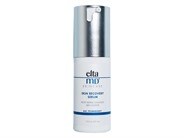 Reviews For
EltaMD Skin Recovery Serum
EltaMD Skin Recovery Serum
Like the smoothness of the product, but not the smell. LovelySkin Customer
Verified Purchase
Elta Md Skin Recovery Serum
Really like this serum and love the fact that it doesn't upset my rosacea. Fits rift in with my other Elta products! Serum has a nice feel
My dermatologist recommended EltaMD sunscreen and I've been using it ever since, so when Skin Recovery Serum was offered at an introductory price, I was excited. It feels nice going on and my skin seems to like it. I'm still watching to see if there's a noticeable improvement. LovelySkin Customer
Verified Purchase
OK for Rosacea
I had been hesitant to order anything from EltaMD, as I've had a bad reaction to their much-touted tinted sunscreen (gave me what appeared to be a chemical burn), and applying more over the redness made it worse. That being said, I took another chance with EltaMD and was pleasantly surprised with this recovery serum. It pumps out on the thick side, but I moisten my fingers with water to spread it more easily. I've been using it about 3-4 times per week for mild rosacea (mainly red cheeks) and it calms the redness down within minutes of application. No noticeable scent. So far (have used it less than 1 month), so good. If good results continue, will repurchase. Gave it 4 stars on the price point for 1 oz. of product. HomeGirl
Verified Purchase
Not for me
I used this product for about 1 1/2 weeks and found my skin really dried out. In fairness I use retin A. I thought this product would help repair and keep my skin from drying out. This did not happen. Happy with Results
I believe this will end up earning a 5 star review from me. I have only been using 2x a day for 3 weeks and so far I am extremely happy with the results I see. All other serums I have used in the past have "balled" off no matter how little I would use or would leave me with small white clogged pores. I have dry skin with some lines and this serum under my moisturizer have made the lines less visible and kept my skin plump all day. Also, fragrance free. Another great product from Elta MD. lindy27
Verified Purchase
It works!
I had some unsightly broken skin on my nose from squeezing a pimple (I know, don't judge me) and coincidentally had just received a sample of this serum from LovelySkin. I decided to give it a try, using it sparingly on the nose for several days, three times a day. I was amazed at how quickly my nose healed, and without any scar. It is a serum, so a bit thick and sticky, but I found that if I let it dry and followed with moisturizer and makeup primer, I could then apply makeup to cover up the spot and make it less noticeable. A winner, so I ordered the full size! LovelySkin Customer
Verified Purchase
Skin recovery serum
I use this product coupled with PM therapy ad love it. Can't go wrong with Elta products. My skin feels soft and has enough moisture through the day with no greasy feel and skin doesn't get shiny. This was a first time purchase but will buy again. Charley
Verified Purchase
EltaMD Serum
Great product absorbs well ciancd24
Verified Purchase
Just OK
I received a sample of Ella Light Moisturizer and really liked. So I bought both the Serum and Moisturizer. The Serum pump only releases the very smallest amount. I need to use 3 pumps for my face and 1 more for my neck. The product is just OK. I will not purchase again I think mostly because of how it comes out of the container. LovelySkin Customer
Verified Purchase
Noticeable improvement in just a few weeks
I've been using Elta MD sunscreen for years, so I was excited to try their new skin recovery serum and skin recovery moisturizer. I've tried lots of skin repair products in the past, several costing a lot more. I was surprised and delighted to see better results, faster, than any other products I've tried. This will become a permanent part of my skin care regimen. LovelySkin Customer
Verified Purchase
Like Magic!
This gel has taken years off of my skin. Simply amazing!! EltaMD Skin Recovery Serum
I find EltaMD Skin Recovery Serum beneficial after I've dermoplaned my face with a women's facial razor. I believe the serum provides some soothing properties and helps my face recover after having it scraped by a non-professional hand (mine). LovelySkin Customer
Verified Purchase
Best Serum for the Price!
I love Elta MD's sunblock and I tried a sample of Elta MD's Skin Recovery Serum and I was very impressed! I love the way it leaves my skin dewy and refreshed. It also is the best calming serum I have used after having Microdermabrasion. I highly recommend this product. LovelySkin Customer
Verified Purchase
Immediate results!
Received a sample of this product with my order. A name I trust with my sunscreen and just like the sunscreen, this product did not disappoint. I felt and saw immediate results with the first application of the sample and immediately decided to buy the full size! Makes your skin feel so smooth and refreshed. LovelySkin Customer
Verified Purchase
Many uses
I am a senior and my hands look their age while my face does not. After I received a sample of this serum, I first tried it on my hands and it really helped with the older looking skin. This serum is not meant for the hands but I am using it on hands as well as face until I find something different for the hands. Since it also contains hyaluronic acid it might even take the place of my HA serum. LovelySkin Customer
Verified Purchase
Pleased
The new EltaMD serum had a smooth feeling when applying and worked well Will purchase again. LovelySkin Customer
Verified Purchase
Not for everyone
I use EltaMD products almost exclusively as my skin is sensitive and reactive. This particular product did not work for me. It was too harsh on my skin and turned it red. I do use the skin barrier cream and thought it would be gentle enough but it wasn't. I tried several times with a rest in between but no go. I'm sorry but still love my eltaMD products and lovelyskin. Karenirene
Verified Purchase
Impressive Serum
I got a sample of this and was not expecting to like it as much as I did. After I tried it I had to get the full size! My skin is combination and mature. The thing I really love about this is that it is not at all oily and it sinks right in. On the few areas of my face that get dry, I use a Elta moisturizer on top- especially since the weather is getting cooler- but other areas I don't need anything but this. Love that it's fragrance free too! Smooths wrinkles and lines!
My face feels so smooth after I use this product and the price is reasonable! I recommend this product for mature skin! LovelySkin Customer
Verified Purchase
Excited with Results
I've struggled with sensitive skin and redness through my nose, cheek, and chin areas. Being very fair skinned it is impossible to cover without caking on makeup. This serum and the rest of this line have improved my redness so much in only 2 weeks! Can't wait to see how much my skin will improve as I continue to use it. LovelySkin Customer
Verified Purchase
Winner
A great skincare basic at an affordable price. Elta MD never lets me down. Makes my skin look taut and healthy. Skin85258
Verified Purchase
Smooth skin
I received a sample of this and could not believe how smooth and clear my skin looked with just 3 uses. When I ran out I had to buy it because my skin was visibly redder and I needed more concealer to hide my imperfections. I hope this product ships quickly. LovelySkin Customer
Verified Purchase