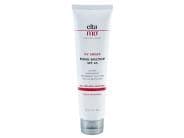 Reviews For
EltaMD UV Shield Broad-Spectrum SPF 45 Oil-Free
$26.00
272 Results
Decent sunscreen but still not as good as EltaMD Clear
EltaMD seems to be continuously raising their prices so I was looking for something that might work as a replacement for EltaMD Clear. This was a decent replacement but not as cosmetically elegant as the Clear. At this point, however, I have switched from the Clear to EltaMD Daily sunscreen instead as the Clear was a little too drying for my skin at this point in my life. Otherwise, this is a decent but not too entirely impressive sunscreen. sueeich
Verified Purchase
Dermatologist recommended
My daughter's doctor recommended this product. Because it is oil free it is better for her acne. I started using it and really love the product. High levels of titanium and zinc. Light and non greasy. Really an excellent product. Great everyday sunblock
Doesn't leave any color on your face, good stuff! LovelySkin Customer
Verified Purchase
Second time purchase
This is my second tube of EltaMD UV Shield Broad Spectrum SPF 50. My first tube of the sunscreen was thicker and took a few minutes to massage into my face due to the white color of the product which wasn't a big deal. This tube has a thinner consistency and goes on easier. Also as a plus - a little goes a long way which I found out the hard way.... Cynthiap
Verified Purchase
Great sunscreen
I have melasma and my dermatologist recommended this sunscreen. Searching on the Internet i as lucky to find LovelySkin website. I have been ordering all my products from this website for almost two years now. I totally recommend this sunscreen. Goes very nicely on face
I got this sample previously, but did not use it until recently. I did not realise what a difference a good sunscreen makes. It makes a face more polished. The Best Mineral Based Sunscreen
I have tried at least a dozen mineral sunscreens - this one is the best. It goes on easily, doesn't need a serum or moisturizer underneath, feels hydrating without being greasy on my combo skin, and best of all, it looks fairly invisible once it's rubbed in. There is no ghostly pallor. And it shields my skin from the sun - which I need because I'm in the sun 6-8 hours a day. I also feel confident about this product because my dermatologist's office sells it (which is where I first bought it...but now, with The Coronavirus all around us, I don't want to leave my house if I don't need to...). This is my ride or die sunscreen product. Baginista
Verified Purchase
EltaMD UV Shield Broad-Spectrum SPF 45 Oil-Free
Love this sunscreen. It is light in texture, has no chemical smell, and prevents sunburn. I highly recommend it VanessaK
Verified Purchase
Great Oil Free Sunscreen
Works for my oily skin and it stays on all day! Even when I forget to reapply. I never get sunburnt with this oil free sunscreen. Being oil free, my skin doesn't react like it does with other sunscreens! Sheerest of Sheer
I've been using UV Shield for several years. It's the only facial sunscreen I can tolerate. It absorbs immediately and feels like nothing's on your skin. Most importantly it works. No sunburn here. YogiRealtor
Verified Purchase
Family Favorite
My family and I have been using this for years. It goes on smoothly and there isn't any overwhelming, chemical odor as found in store bought brands. LovelySkin Customer
Verified Purchase
Feels light with great protection
My skin feels smooth & not caked on by sunblock. Will buy again! LovelySkin Customer
Verified Purchase
Been using this for a while
Very light and soaks up immediately. Does have a white residue so need to be careful with that. Otherwise for the chemical properties In the SPF it has a great percentage of zinc oxide Juliab12
Verified Purchase
Review for EltaMD Sunblock
I recently purchase the EltaMD Sunblock. It is chemical free, oil free and very lightweight. Not at all greasy. It protects my sensitive, acne prone skin without making me break out. I also have rosacea, so I like that it is gentle and does not aggravate my existing skin condition. I also appreciate LovelySkin's great customer service. My orders are delivered promptly, and the customer service is great. Thank you very much. LovelySkin Customer
Verified Purchase
My new favorite!
This sunscreen won't leave any white cast. My husband and I use it on our face and body. Its very light and smooth, not pasty and thick. Definitely recommend. LovelySkin Customer
Verified Purchase
Love EltaMD Sunscreen Products--Have Used for Years
EltaMD sunscreen absorbs extremely well and provides great protection. I often wear sleeveless tops when golfing and my shoulders have never burned--nor has my chest when wearing a v-neck. Highly recommend. LovelySkin Customer
Verified Purchase
Re-applys beautifully
This is my new main face sunscreen because it re-apply beautifully on top of itself. It also burns my eyes less than the Elta MD UV Sport. The only thing that is a bummer is that it is not waterproof. I definitely recommend it if you are not in the market for the expensive Elta MD products. I like that I can get 7 ounces of this at a much more reasonable price. LovelySkin Customer
Verified Purchase
EltaMD Sunscreen
I have oily/acne prone skin and it's nice to have a product that I can apply to my face without worry of breakouts. It does appear to have a white cast to it when applied which does seem to fade with time. No noticeable scent which is a plus as well. I Never Leave the House Without this Product!
This product was recommended to me by my dermatologist years ago for my acne prone skin. I had started Accutane at this time and due to my skin's new found light sensitivity, I really needed extra protection for my skin. The oil free non greasy feel made me fall in love. I am now acne free and continue to use Elta MD daily (sometimes multiple times a day). It doesn't make my skin break out and provides all the protection I need! jessfree
Verified Purchase
Love it!
This is my third time buying this sunscreen, and I love it. It doesn't last very long, which is unfortunate, but it's always on sale somewhere. I prefer the UV clear, but this is cheaper and still a very cosmetically elegant sunscreen. I will continue to purchase. Best sunscreen ever
I used the EltaMD UV Clear one before trying this one. I love that this one comes in a large pump, there's a little whitecast when you put on but disappears quite quickly. I have combination acne-prone skin, this did not dry out or made my skin more oily, nor did I have breakouts from this. It goes well under makeup, too. It's as good as UV Clear but at a much reasonable price. DesieLou
Verified Purchase
EltaMD sunscreen is great!
I enjoy using the EltaMD sunscreen because it is not oily or sticky like other sunscreens. It goes on my skin smoothly and doesn't leave any residue. It works great and was recommended by my dermatologist. LovelySkin Customer
Verified Purchase
Excellent!
Goes on very smoothly under makeup. LovelySkin Customer
Verified Purchase
Not bad
Makes my skin break out a little bit, other than that the texture and everything is ok. IvyPhuong
Verified Purchase
The best!
This is so perfect for very oily skin! No white cast, absorbs easily, no breakouts, does not feel heavy or make shin shiny. Price is fantastic and I love that it comes in a large size. I use this on my face and neck. This reminds me of a couple of other sunscreens I used to use those recently changed formulas and are no longer good for oily skin. Try this, you will not be disappointed!