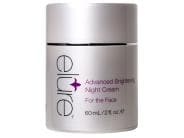 Reviews For
elure Advanced Brightening Night Cream
great product
It moisturizes skin. My skin is very soft after 1 week of use. LovelySkin Customer
Verified Purchase
Elure night cream
I have very sensitive skin, and this night cream is the only cream that I can use in the night without irritation. Thanks! I love it! LovelySkin Customer
Verified Purchase
Fantastic For Brown Spots
I love the night cream for brown spots! It is very creamy and luxurious but I would not recommend to people with oily skin. Works well on face and chest and neck to fade sun damage. 12 weeks is the magic number so worth it!!
So, I used the full set of elure cleanser, lotion, and night cream by dermatologist recommendation and after 12 weeks my skin looks AMAZING! In only a few weeks, it was feeling dewy and my friends were complimenting my J-Lo glow. My Dr said this can be used with a retinol or even hydroquinone product for even better results. Love it! Elure Advanced Lightening Night Cream
This is the first time using the night cream. Compared to the day cream which I love a lot and have had good results, I am very disappointed with the night cream. First, the #1 cream takes a long time to absorb and even after 15 minutes, it feels wet, sticky & oily. The smell is like the smell of old cream that has expired & the color is slightly discolored. The #2 is fine. When going to sleep, my face is so sticky that I sleep on my back so the cream doesn't get absorbed on my pillow. I called Elure and asked if this is normal. They said they add emollients to moisturize the skin. Also, I have noticed that my brown spots are becoming visible. Perhaps it is because the cream is so greasy & is absorbed into my pillow at night. I will not be purchasing this item again. LovelySkin Customer
Verified Purchase
Waste of MONEY
Save your money. It does not moisturize. It does not take away your dark spots. Its annoying that its a two application process and it smells like rotten milk. Effective and borderline affordable
Effective, notice lighter skin tone and smoother texture within 2 weeks, interesting thing - I use same amount for both step 1 and step 2. I have used 2 bottles already, step 1 ended up running out faster both times. LovelySkin Customer
Verified Purchase
A waste of money.
Allure magazine recommended elure in their Nov. & Dec. issues. I will have to be prudent in the future and wait for more product reviews before making a purchase. I have been using elure for over a month and NOTHING has changed. I have light brown spots (sun damage) that have not lightened. There is not one bit of change. For $150.00 one would expect at the very least a slight change. LovelySkin Customer
Verified Purchase
Give it a month
I switched from Sheisedo Brightening to this. After one month, my esthetician noticed a difference and I did too, especially the dark spots on cheeks. Dark spots are still there, but much more muted and with make-up are now hardly noticable. LovelySkin Customer
Verified Purchase