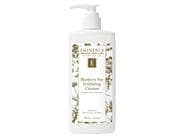 Reviews For
Eminence Organics Blueberry Soy Exfoliating Cleanser
11 Results
Sleeps great!
Nice creamy cleanser with a great smell. Mildly exfoliating, nice for sensitive skin. Only drawback is that it does not remove makeup nor SPF. LovelySkin Customer
Verified Purchase
Exfoliating Cleanser
I started using this instead of the Cetaphil cleanser, and I think it cleans my skin better. It is pretty gentle, and I have not had any problems with it. LovelySkin Customer
Verified Purchase
Very soft exfoliant
This smells great and feels very soothing to the skin, but I did not feel it had much of an exfoliating quality to it. If you're looking for a gentle cleanser this is wonderful! LovelySkin Customer
Verified Purchase
Eminence always comes to the rescue!
I have purchased many Eminence products over the years and will continue to do so. In my opinion you cannot go wrong with these organic products. The wonderful smell does not hurt either! LovelySkin Customer
Verified Purchase
Wonderful Product!
It's nice to have a cleanser and exfoliator in one! Leaves you skin feeling soft and smooth. Very happy with this product! LovelySkin Customer
Verified Purchase
Love this product
I've been using the Blueberry Soy Exfoliating Cleanser for about 5 years now and it's by far my favorite cleanser of all time. It takes all the makeup off, smells yummy, and definitely is gentle on my sensitive skin. Highly recommend! LovelySkin Customer
Verified Purchase
Wonderful Gentle Creamy Cleanser
The Eminence Blueberry Exfoliating Cleanser is great for those not wanting to use a harsh exfoliator on their skin. The creamy product is very gentle to your skin, yet highly effective with exfoliating dead skin cells from the surface of your face. I usually use this every day in the morning to remove all of the impurities of the day. I love using this product, not only for its amazing healthy skin benefits, but also for the wonderful scent. It is not an overpowering scent, just a delightful aroma to make your facial cleansing process a pleasant experience. Kimberly
Verified Purchase
Great product, love Eminence!
This is a great cleanser, gentle yet effective at refining your skin. I love the texture, smell and the result, have been using it for a year now. LovelySkin Customer
Verified Purchase
Works great, smells not-so-great!
This product works great - you can feel your skin tingling and its like having a facial at home! However, the smell is really strong and is not as much "blueberry" as I would have thought.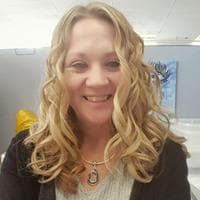 JennBorj
Verified Purchase
Good balance
This is my second time purchasing this cleanser. It is a good combination for my skin (late 40s, a little dehydrated but still get shine and some blemishes and pigmentation). It neither dries my skin nor does it feel heavy or leave a film. And it smells great. I follow with a few spritzes of the Stone Crop Hydrating Toner and I toggle between a couple of moisturizers and my skin is happy. Thanks Eminence. I wouldnt buy it without some kind of coupon - super expensive - but my skin seems like a good thing to splurge on. LovelySkin Customer
Verified Purchase
excellent exfoliating cleanser!
I wanted to add an exfoliating cleanser to my regime. I currently use the Bright Skin Cleanser which I love but the addition of the exfoliating cleanser has added a positive aspect to my facial cleansing. This product is quite emollient and does not exfoliate through a scratchy texture but through other ingredients. So, the texture is smooth and creamy and feels luxurious on my skin. I have mature skin, not too dry and not oily at all, and this is perfect for me. I love the luscious aroma and look forward to using it. Thank you Eminence for another fabulous product. Thanks to LovelySkin for offering such a wide and wonderful array of Eminence products! Marcella
Verified Purchase