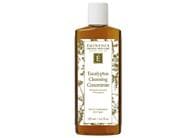 Reviews For
Eminence Organics Eucalyptus Cleansing Concentrate
$38.00
9 Results
Another fabulous product
This stuff rocks!!! This will not be a cleanser I use everyday on my skin as it is not necessary but I am extremely impressed. I used a dot size amount and it was enough for my face after adding in water. Unlike eucalyptus products which you would think would burn or dry-out your skin, so not the case. I was pleasantly surprised to actually feel the clean while it left my skin so soft and supple. Also the smell was not overwhelming. So happy I added this to my Eminence club. I will continue to use this wash 1 - 2 x a week to help keep my skin clear since I know it will not irritate my skin. I love this cleanser!
It is a refreshing product, especially nice to use first thing in the morning as the eucalyptus and peppermint smell perks you right up and clears your sinuses. It is a gentle, calming and thorough exfoliant. I always have it in my repertoire of skin care products. And a little goes a long way, very cost effective as well. LovelySkin Customer
Verified Purchase
Very nice!
A little goes a long way. This is a great cleanser! I love the Eminence line, I've been pleased with every product I've tried. LovelySkin Customer
Verified Purchase
Lathers well
This cleanser lathers and foams up nicely to remove impurities and dirt from your skin. The eucalyptus scent is really nice. A little bit of this cleanser goes a long way, so you certainly get your money's worth. LovelySkin Customer
Verified Purchase
Love this product!
I have always had a lot of problems with blemishes and this face wash helps with my face concerns. It suds up well and makes your face feel clean and fresh. I love eminence products because they use natural organic ingredients and are free of parabens etc. This face wash takes all the dirt and grime away and the eucalyptus leaves your face feeling extra clean. I will continue to buy this product. LovelySkin Customer
Verified Purchase
One of my Favorites
I love using this product just for sensation that it brings me. I love the smell of the eucalyptus. This is a product I use when I want to relax and I'm not worrying about managing my skin. I'm just cleansing it. It's also a must have after shaving or performing extractions. LovelySkin Customer
Verified Purchase
love this product
I love this face wash because it's super gentle and smells good. I like to use this if my skin feels too dry and before I go to the gym to get my makeup off. Can use it several times a day without irritating your skin!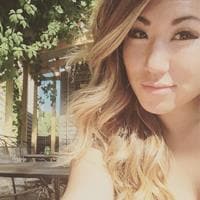 Love this product!
This is my favorite eminence product! It smells so good and leaves your skin feeling so clean and refreshed! LovelySkin Customer
Verified Purchase
good cleanser
is a good cleanser, and it also smells good. LovelySkin Customer
Verified Purchase