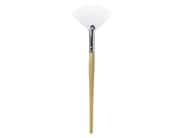 Reviews For
Eminence Organics Fan Brush Applicator
$15.00
4 Results
Best Brush for Applying a Mask
This is a great brush to use for applying a mask or moisturizers. You can get the creams on evenly without wasting any of the ingredients. You can also use this brush to mix in any oils or serums with your mask or moisturizers. The brush is a good quality and washes well. LovelySkin Customer
Verified Purchase
Nice Brush
To be honest, I think using your fingers to apply masks is perfectly fine. I purchased this brush when I purchased Eminence Pumpkin mask. It's more a luxury than a necessity. I wanted to feel like I was getting a professional facial as I apply the mask. I do admit that it definitely helps to apply the mask very evenly on your face. I'll definitely be using it for other masks as well. LovelySkin Customer
Verified Purchase
Eminence Fan Brush
I like this little fan brush for rewetting my face when the topical gels start drying out while I am giving myself a NuFace treatment or using Radio Frequency treatments with topical gels. The bristles are a bit soft & could be a bit firmer. Although, I accidentally put it in my dishwasher, not even thinking, & low & behold it survived, but it did get a bit out of shape. However, the bristles are still intact but only spread wider, so I will eventually get myself another one.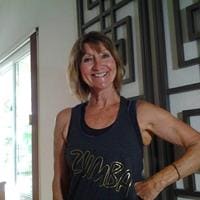 valentina
Verified Purchase
Good quality
Im surprised by the quality of this brush! Ive used it about a dozen times and there has been no shedding. Its easy to clean and applies masks well. It works best with Eminences Hungarian Herbal Mud Treatment. LovelySkin Customer
Verified Purchase