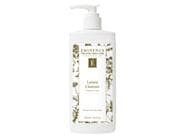 Reviews For
Eminence Organics Lemon Cleanser
$38.00
Great Product!
I've got very sensitive, dry skin & this is the best facial cleanser I've found. Works well, doesn't burn. Been using it for years. Highly recommend! Just Lovely
A lovely, silky milk-like cleanser. A sensory treat, in keeping w/ all Eminence products. I used this before or following the Stone Crop Gel Cleanser, to boost cleansing and hydration. NMSarit
Verified Purchase
Wonderful Cleanser
This is a wonderful cleanser. It is creamy and goes on nicely. It really cleanses your skin and makes your skin feel so soft. I love the lemon scent. I would buy this again and again. Catherine
Verified Purchase
Love it
This is one of the best cleansers I have ever used. Most make my face very red but not this one, and it doesn't dry my face out. It's a keeper. LovelySkin Customer
Verified Purchase
Lemony clean!
This is a light citrus creamy cleanser. Perfect for days when you're a little on the oily side. Helps to maintain moisture and get you squeaky clean. Love to use this in a double cleanse process with my Eminence coconut cleanser. LovelySkin Customer
Verified Purchase
Best Daily Cleanser
I love this organic facial cleanser! It's a light creamy cleanser with a subtle fragrance. Very refreshing! LovelySkin Customer
Verified Purchase
Love this cleanser
What a wonderful scent... Bright & happy lemon... I love the feel on my skin .... so refreshing. I use this with the stone crop fizzofoliant LovelySkin Customer
Verified Purchase
Smells Delicious
Used Eminence products for years. My skin has started to change and instead of being oil prone, is now dry and sensitive. I was using sensitive dove bar soap because nothing was helping with the dryness. I read all of the reviews and decided to try this one glad I did! After washing my face, my skin doesn't feel like its going to crack anymore. My face feels clean, but also still moisturized and not greasy. I use on my face and chest. Also, I personally love the smell! LovelySkin Customer
Verified Purchase
Refreshing cleanser
Love the milky texture of this cleanser. It is very refreshing to use this cleanser every morning. The lemon scent is not at all too overpowering. Leaves skin feeling soft. LovelySkin Customer
Verified Purchase
Very Refreshing!
I've used so many cleansing products but this is really a winner. It smells good and leaves a very clean feeling and leaves your skin soft to the touch not making it feeling dry. I feel most secured that it doesn't contain a lot of irritating and drying ingredients because it is "ORGANICS"... Highly recommended my dears. BTW, this is recommended and used by a dermatologist for those with DRY SKIN. LovelySkin Customer
Verified Purchase