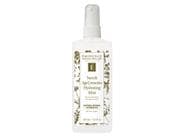 Reviews For
Eminence Organics Neroli Age Corrective Hydrating Mist
$38.00
46 Results
Hydrating mist soothes and stimulates
A hydrating mist that is both soothing and stimulating! Neroli gets right to work healing the skin while the fresh crisp scent wakes up all the senses.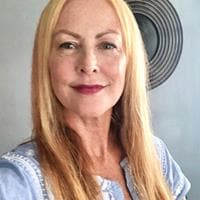 Trendagitator
Verified Purchase
LOVE
I noticed a huge difference in my skin once I stared using this! Great toner
Love this toner. Very refreshing. Refreshing, Moisturizing, Delicious
...Delicious in aroma, that is! I love this hydrating mist for application following cleansing and masque use, for a hydration and nutrient boost. NMSarit
Verified Purchase
So Refreshing
I highly recommend this product right after cleansing your face. It truly is refreshing. I Would never go without it. LovelySkin Customer
Verified Purchase
Very Refreshing and Smells Wonderful
Very pleased with this purchase. This mist is very hydrating and I use it whenever I need a refreshing boost throughout the day. Smells wonderful and leaves no sticky residue whatsoever. I haven't been using it long enough to notice anti-aging effects, but my other Eminence products never fail to deliver! pandapaws
Verified Purchase
Nice toner
I haven't used toners until this past year when I was introduced to Eminence. Like all of the Eminence prodcts - I am in love. I can't tell if I like the Stone Crop or Neroli Mist better. I like them both. Since I am in my 50s I will stick with the Neroli. kendra62
Verified Purchase
Good
I ordered it for my mom because it is more like an anti-aging product and would work more toward mature skin. She likes it so far, good toner, recommend! IvyPhuong
Verified Purchase
Refreshing and Smells Great
Not sure I'm noticing a difference in my skin but love how this smells, feels and does not cause any problems under makeup. Great for a refresher throughout the day. wildnikki
Verified Purchase
A spray of refreshment for your skin!
I absolutely love this product and just can't live without it. I use it every day after washing and toning. It makes my face feel fresh and clean, with a bit of moisture. Add my moisturizer and I'm good to go! Once you use this, you will not want to be without it! LovelySkin Customer
Verified Purchase
Another perfect product!
I use the Neroli Age Corrective Hydrating Mist after I cleanse my face but before I put on serums and moisturizer. It makes my skin feel very clean and hydrated. Sometimes during the day, I'll spritz myself just to refresh my skin. This is a stellar product, one that I now have to have. Love
I loved this mist, I use it whenever my face needs a pick me up throughout the day! Lolypop
Verified Purchase
HYDRATES & LIFTS SKIN!
I love Eminence Organics Neroli Age Corrective Hydrating Mist! I spray it on my face & neck after Eminence masques or when my skin needs a boost. One of my favorites from their entire line of products. It smells really nice, and energizes, hydrates and lifts my skin. HIGHLY RECOMMENDED! Alex369
Verified Purchase
Hydrating
I am a sucker for skin mists, and this one is amazing! It smells wonderful, and it gives me supple and hydrated skin. I use it after I wash my face before I apply my serums and moisturizer. selefane
Verified Purchase
Perfect for all skin types
I have been using Eminence Organics Neroli Age Corrective Hydrating Mist for over a year. It is soothing when I apply it, and my "older" skin looks great. Similar products I have used in the past have dried out my skin, so this is perfect for me. LovelySkin Customer
Verified Purchase
My favorite misting spray
I love this toner! The smell is so light and fresh. Great for use after the shower, and before all the serums Mjwesterling
Verified Purchase
Smells Divine!
I love to use this throughout the day whenever my makeup starts to dry out or cake up. It helps to refresh my senses and my makeup. LovelySkin Customer
Verified Purchase
Part of My Morning Skin Routine
I use this in the morning after I cleanse. I have noticed my skin is a bit firmer, and it seems that my serum is absorbed quicker/more evenly since I have started to use it. The smell reminds me of celery juice or celery leaves though I don't really notice it anymore since I have been using this consistently. LovelySkin Customer
Verified Purchase
Amazing!
I love all things Eminence, and this toner is fabulous like everything else they make. It's great for all skin types but best for dry/mature skin, and it has an amazing aroma! I use it before my serum or moisturizer, and I also spritz it on before bed. It smells so good you could wear it as a body spray. Ha! LovelySkin Customer
Verified Purchase
Yep I am hydrated
This product is wonderful!!! I use it in the morning as part of my daily routine. It is so refreshing. In the middle of my afternoon I use it as a refreshing pick up!! My daughter who is 16 loves it so much, I need to get her her own bottle lol!! LovelySkin Customer
Verified Purchase
Okay
I use this as a toner. I can't tell that it adds anything to my regime besides liquid that helps spread the other serums and moisturizers. I'll give it more time. But if you're looking for results, this doesn't deliver anything anti-aging. LovelySkin Customer
Verified Purchase
This mist is a must!
Did you know that your skin absorbs oils and moisturizers better if it is damp? Instead of water, I use this mist with nourishing products before I apply my oil and moisturizer. Love this product! LovelySkin Customer
Verified Purchase
Can't live without it!
Not much else to say about this spray—I just can't be without it. I live in Southern California, and it helps so much with keeping my face hydrated and dewy throughout the day (even at 40!) LovelySkin Customer
Verified Purchase
Favorite product of all time
...and that is saying a lot as I'm a skin care junkie. This toner will re-balance your skin and smooth out the tone/texture. This toner does wonders for me when I have stripped the skin by using to many products and brings the skins natural moisture back into balance. If I'm rushing out the door in the morning and don't have time for the full routine, I just spray this toner on my face, and it's enough on its own without a moisturizer. Fantastic product! LovelySkin Customer
Verified Purchase
Great Day Ender!
I use this Mist in my evening skincare routine and after I use a mask. Love the way it makes my skin feel and look. I also use the Neroli eye cream at night. I do notice a difference in my skin's appearance after using this product ❤️ I have combination skin. Melanie
Verified Purchase