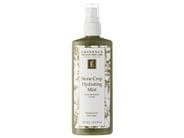 Reviews For
Eminence Organics Stone Crop Hydrating Mist
$38.00
63 Results
Eminence Organics Stone Crop Hydrating Mist
Love it! Very refreshing! LovelySkin Customer
Verified Purchase
best moisturizing toner by eminence
So far I've tried this one, the Neroli Age Corrective mist, and the mangosteen and this one is my favorite for maximum hydration. I live in a dry winter climate that can wreak havoc on my combination skin, but this cool mist has helped me immensely. I also just really enjoy the smell of it, though it did take some getting used to since I started with the sweet mangosteen before transitioning to this one. Overall great product, it is a staple in my daily routine. Ceebee22
Verified Purchase
Love Eminence Organics
Love this refreshing and moisturizing spray! I do have sensitive eyes so I have to be careful how I spray it (stings, if it gets into my eyes). After I apply my skin looks dewy and refreshed. Love the way my skin feels. Thank you! LovelySkin Customer
Verified Purchase
Very refreshing
I love the smell and it is very hydrating. The con is it is pricey! LovelySkin Customer
Verified Purchase
Favorite Hydrating Toner
This is one of my favorite toners to use when I need extra hydration! I have normal skin, but I use this when I'm feeling dry, after a day in the sun or after a skin treatment. I use by either spraying directly on my face or on a cotton pad to remove excess makeup or face mask. I had to get my boyfriend a bottle because he was stealing mine! Definitely will always have this on hand. Love
Very hydrating and a fun addition to my skin care routine. It smells amazing and whenever I'm feeling a little dry, this is my go to for a light spritz, giving my skin a little hydration. LovelySkin Customer
Verified Purchase
Smells incredible!
This mist has a lovely fresh smell and also adds a touch of hydration to my skin after cleansing. It feels like it really prepares my skin to receive other products. I also pour off a little into a travel size spray bottle and put it in my purse to use throughout the day. I always always use it after the end of my shift as a phlebotomist. The mask makes my skin feel dry and irritated and this mist helps a ton. Highly recommend! LovelySkin Customer
Verified Purchase
Beneficial Toner
The most beneficial toner....wonderfully smelling and helps absorption of Eminence products. I have been purchasing this toner for years! LovelySkin Customer
Verified Purchase
Gentle Toner
I use this product as a toner following the Stone Crop cleanser. Spritz 3 times and blend in with my fingers (I feel I am wasting using it on a cotton swipe) Skin feels smooth and hydrated. In the morning I leave my face slightly damp and apply moisturizing sunscreen. BirdsMom
Verified Purchase
Not good for eczema
Burned and caused irritation. LovelySkin Customer
Verified Purchase
MUST BUY!!!!!
Amazing product LovelySkin Customer
Verified Purchase
Excellent product!
This is my second time reorder this product. My skin loved it and no breakouts also! Considering having oily/sensitive skin and my skin break out with every single toner out there, this one does such a good job as a toner. It also help to calm down active breakout and redness. IvyPhuong
Verified Purchase
Fresh Glowy Skin
This spray makes my face look so fresh and glowy, I love it! The smell of Stone crop is really lovely too. Very hydrating LovelySkin Customer
Verified Purchase
Great hydration!
I just started using this but love it! I use it before my products to tone my skin and as needed for extra moisture during the day. stephbells12
Verified Purchase
The product I never knew I needed!
I honestly bought this because I was close to getting a free item! Now I'll never go back! It is light, hydrating, and does not leave an oily residue. I use it in the morning and throughout the day as needed! LovelySkin Customer
Verified Purchase
Great toner
Eminence Organics Stone Crop Hydrating Mist is definitely a product I will purchase again. I was looking for a toner that would hydrate and refresh my complexion as the spray toner I was using would leave my face feeling dry whereas this mist does not do that. It leaves my face smooth and feeling moisturized. dsnc109
Verified Purchase
Love!
I love to spray this on after I use the SPF minerals to "set" the powder. Works great! sperryman
Verified Purchase
Magic Mist!
I absolutely love this hydrating mist. It has made a huge difference in my skin care regimen. My skin looks and feels healthier since I began using it. Cyndio2002
Verified Purchase
Another fabulous product
I use this product as a toner with a cotton pad and as all stone crop products have a magical healing effect, this one does not disappoint. My skin tone becomes so even after applying this, even if I am overheated and my face is beet red. Almost too good to be true but it is!!! This one is a keeper. Very hydrating!
This hydrating mist has a wonderful fresh scent, leaves my skin feeling soft, and seems to decrease pores over time. Great to spritz mid day when your skin is feeling dull. LovelySkin Customer
Verified Purchase
Wonderful Toner
This truly is a hydrating mist. I spritz it on during the day whenever I need a little boost. I also mix it with my moisturizer to thin it out a bit. All the Eminence Organics products that I've tried have been fabulous. LovelySkin Customer
Verified Purchase
Lovely with mineral makeup
I love mineral makeup but at my age of 61. It can sometimes emphasize wrinkles. A spritz of this and you look natural! Anngone
Verified Purchase
Love it !
Love this product. Refreshing. The Scent is Amazing!
I have been on a mission to find the perfect mist, and dare I say, this may be it. I find the smell intoxicating. I totally love it. It's fresh, light, and like aromatherapy for me. I used this mist mainly as a toner (drench my face once out of the shower after having lightly patted my face dry) and let it dry before I add my serums/treatments etc. I've noticed a slight difference in the texture of my skin. It's feeling more smooth now. LovelySkin Customer
Verified Purchase
Not great
I didn't care for this toner at all. The smell was strong and not very pleasing. It also leaves a green residue on the skin. I would not buy again. LovelySkin Customer
Verified Purchase