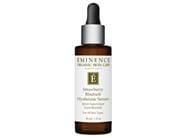 Reviews For
Eminence Organics Strawberry Rhubarb Hyaluronic Serum
$48.00
47 Results
Repeat purchase
This is the 2nd time I purchased this product. I love love love the smell, it is strong and sweet at first but once u put it on it feels great. Goes on smooth and not greasy or sticky. LovelySkin Customer
Verified Purchase
Great serum!
This serum definitely hits the mark with both hydration AND aromatherapy! The scent is great and it provides a great glow after drying. A great feature of this serum is that it doesn't peel when applying moisturizer and/or an SPF.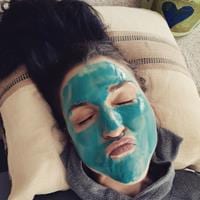 Kellyhill
Verified Purchase
First time try - LOVE IT!
This is my first time buying this product, and it totally smells like strawberries. It plumps and hydrates like no other. Will probably continue to purchase. Mjwesterling
Verified Purchase
Disappointed
I'm not that sensitive to smells, but this serum has a VERY strong odor. I would return it if it wasn't an online order. LovelySkin Customer
Verified Purchase
Truly Awesome
This stuff is amazing! It's no wonder it is a staff pick. My skin feels great, overall better and smoother appearance and makes it feel soft! And the smell is delicious. Hands down recommend! kbear20
Verified Purchase
Smells good, but didn't love
This serum smells amazing, as all Eminence products do! However, I wouldn't recommend using in the morning under SPF as it caused my SPF to pill and it would ruin any makeup application. I just felt like it didn't absorb into the skin very well. It was better used at night, but it actually made my skin feel quite dry. LovelySkin Customer
Verified Purchase
Fresh, summery skin
This is a steal of a product for the price. Serums are quite pricey usually, so I was skeptical about this one for the price. Turns out, it offers great bang for the buck! It smells lovely, and it is a nice texture that goes on smoothly without weighing down the skin. MattieMae29
Verified Purchase
Nice HA serum!
Started using the Eminence strawberry rhubarb HA serum over a year ago after a recommendation. This serum has improved my skin's hydration, even on cheeks which has been a struggle in the past. Also, a little goes a long way & it smells amazing. It is a staple in my routine & I do recommend it! LovelySkin Customer
Verified Purchase
Best hyaluronic serum!
This is the best serum I have ever used! I have aging, oily, acne prone skin. This really helps to balance it all out. Love the smell and a little goes a long way. Deniser
Verified Purchase
It's a keeper!
Good product with a great price. Will continue to use. princess62
Verified Purchase
Smells great
One of my favorite serums. Jmephoto
Verified Purchase
Good product
This is my first Eminence Organic product that I try. At that time my face was irritated and dry because I chose the wrong type of face wash. This serum helped me overcome the dryness and irritation within one week (after I stopped using the wrong face wash of course). But, when I had dryness because of using vitamin C serum, this HA serum couldn't help me overcome the skin condition. This serum is pink in color, gel like texture, and yes it is sticky after application but the smell makes me feel refreshed after using it. LovelySkin Customer
Verified Purchase
smells great
works well, smells great and you can't beat the price. LovelySkin Customer
Verified Purchase
Get your glow on
From the smell to the packaging to the Glow it gives the skin I am in Love!!! Worth every penny I'm addicted LovelySkin Customer
Verified Purchase
Amazing
The strawberry exfoliates with salicylic acid giving you tiny pores, the serum is easily and quickly absorbed into skin. Doesn't take much product to cover neck and face like other HA serums. Plus, it's got vitamin C and Honey. Absorbs quickly with no residue. Love it! KristenP
Verified Purchase
Eminence Organics
I've only used this product for a few weeks, but I do think it is smoothing the lines on my skin. I love the smell and texture of this serum. I will definitely buy again when I run out!! LovelySkin Customer
Verified Purchase
Love this product!
This serum smells amazing & feels so good on your skin. I've tried several skin care lines this year because my face tends to be very dry. I started using Eminence 3 weeks ago, I already see a difference. Love this serum & the dermafoliant & added several other of their products to my daily regimen. LovelySkin Customer
Verified Purchase
Moist Enough
Wonderful feel without over-moisturizing my face. I have a cystic acne problem, so this serum absorbs into my face perfectly. The smell is luscious! I highly recommend. FullOfGrace
Verified Purchase
Springtime fresh!
This is a lovely serum with a light strawberry smell. I use a dab every morning. I gave it to both of my daughters for Christmas and they love it too. A must have!
So far, I have loved all my eminence products, but if I could only choose one of their products, this would be it. I had very dry skin until I started using this product about a year ago. I use it after washing my face in the morning and at night before bed after applying my eminence firming oil. Love the way it smells and makes my skin feel! LovelySkin Customer
Verified Purchase
Using this for years
This is a good all around serum. Keeps my skin moisturized/supple and lays a good foundation for my moisturizer/sun screen. Plus, the smell makes me happy! Favorite
This is my go to hyaluronic serum. LovelySkin Customer
Verified Purchase
Ohh love this
My new HG! Thank you eminence! Smell?! Amazing! Results?! Breathtaking!! My skin looks so dewy and healthy after using this in just one week! tetemik
Verified Purchase
Amazing!!!!
Love love love this. It's very hydrating and smells amazing! It also seems to help keep my skin smooth. Love it! LovelySkin Customer
Verified Purchase
Wow!
Without ANY exaggeration, this is, by far, the best hydrating serum offered by Eminence. I've used their products exclusively for over ten years. I've used many of the serums. Hands down, this is the best. Typically, by late afternoon, my skin no longer feels hydrated. With this serum, my skin still feels hydrated into the evening. LovelySkin Customer
Verified Purchase