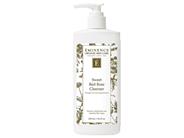 Reviews For
Eminence Organics Sweet Red Rose Cleanser
9 Results
Perfect for winter!
This is creamy and hydrating and perfect for wintertime. It smells amazing too! LovelySkin Customer
LovelySkin Employee
Eminence red rose cleanser
I used this product for my morning cleanser, skin feels so soft and clean after. LovelySkin Customer
Verified Purchase
Eminence Organics Sweet Red Rose Cleanser
Eminence Organics Sweet Red Rose Cleanser is perfect for my sensitive skin. This cleanser is very gentle and is still effective at removing makeup and other impurities. Also, it smells really nice. LovelySkin Customer
Verified Purchase
Very refreshing!!
I have been using a different Organic Rose Spray for my face for about a year. The Eminence Organics is a much better product, and I will be purchasing another for my Mom who has sensitive skin but will love the hydrating aspect of the Rose Cleanser! LovelySkin Customer
Verified Purchase
Nice product
Works well for milk cleansing but not strong enough to remove light makeup. I prefer using only in the morning to refresh skin LovelySkin Customer
Verified Purchase
Love This Cleanser
I really love this cleanser. I got this in the rose get started tube and love all of these products, but especially the cleanser. It is creamy and milky and smells lovely. Doesnt dehydrate or irritate my sensitive skin. Ill keep using this one. Cleanser
Unfortunately when this arrived a lot of the product had come out of the dispenser and was all over the other things in my order... I tried it out anyways and am happy with the product. This is a very moisturizing and soothing cleanser. It is gentile but still gets the job done. I find my skin is very smooth and soft after using the cleanser. My complexion looks great after using it also. I do recommend some other make up remover or to use an exfoliating cloth or sponge if planning on using this as your sole cleanser, as, for me, it didnt take 100% of my make up off. I still think its a great product though. I am not a huge fan of the scent but its not an issue. It smells kind of powdery to me. Like baby powder mixed with rose scent. LovelySkin Customer
Verified Purchase
Great for sensitive skin
I have been using this cleanser for about 10 years now and it has been perfect for my skin type. I have very sensitive skin and was never able to use cleansers for long before I developed some type of skin reaction to them. This is gentle and feels light on my skin but cleans well. Other cleansers have clogged my pores and/or caused redness. I feel very comfortable using this since Ive used it for so long. I started getting the product from a local spa but enjoy using LovelySkin.com because of the pricing and opportunities fo earn rewards. I highly recommend this product if you have sensitive skin. . LovelySkin Customer
Verified Purchase
I love this cleanser!
I've used other cleansers in this product line, but this to me is the best for mt oily/combination skin. LovelySkin Customer
Verified Purchase