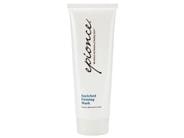 Reviews For
Epionce Enriched Firming Mask
$40.00
106 Results
AMAZING PRODUCT!!
I have combination skin and have used this product before as a sample! So very happy I got the full size I put a thin layer on my face before bed every night and my face does not break out at all! LOVE!!! Will definitely be repurchasing! LovelySkin Customer
Verified Purchase
You can see the results!
One of the very few masks that visibly improves skin immediately. Your skin just glows afterwards, appears firmer and smoother.. Super hydrating but not heavy. Doesn't irritate my sensitive rosacea prone skin. Love it! Will definitely repurchase! LovelySkin Customer
Verified Purchase
Very hydrating
I use this mask When I need an extra boost of hydration. 60+ with Dry, sensitive, aging skin. I leave the product on at bedtime and it always delivers the moisture I need. Love epionce products. I have been using epionce Skincare for 10+ Years. Highly recommend. LovelySkin Customer
Verified Purchase
Great product
Great product! LovelySkin Customer
Verified Purchase
Love this stuff!
This is the only thing that saves my dry skin! LovelySkin Customer
Verified Purchase
great mask, skin feels amazing after
nice mask, very hydrating and soothing. I have bought it over and over. Great mask
Makes my skin feel very soft and hydrated after use with no irritation. LovelySkin Customer
Verified Purchase
Epionce Enriched Firming Mask
I sometime put it on before I go to sleep and I wake up hydrated! LovelySkin Customer
Verified Purchase
Firming mask
I love the velvety dewy feeling this gives my face. I will continue to use this product and have shared it with two of my other friends. LovelySkin Customer
Verified Purchase
Love it
I've used Thai product for a while and I now put it on my face once a week and leave it on overnight. Always great results in the morning . Mimiinsa
Verified Purchase
Wish I found this sooner.
I had a facial. During my treatment I was so shocked it didn't need to be rinsed off. I use it as a heavy duty moisturizer instead of a mask. My skin drinks it up. LovelySkin Customer
Verified Purchase
Got that glow!
I first got the Epionce skin firming mask as a sample and loved it. It's just what my skin needed. I leave it on all night for extra moisture. It never breaks me out either! A must have! Curlygurl
Verified Purchase
Awesome product
I really liked this during the winter months for my dry skin: but it's nice to have as a moisture booster all year round. It is so hydrating. I feel like my skin just glows after this product. So sad about this product
I love the Epionce line and have been using it for 2 years now. It has done wonders for my skin. I have always been curious about the enriched firming mask and finally made the purchase. I was very disappointed. It does not firm, and it just makes your face end up greasy. It feels nice to apply, and it really does feed the thirst of your skin. I just don't understand why its called "firming" mask. I find that misleading. LovelySkin Customer
Verified Purchase
Works well!
This product goes on creamy and really helps skin look and feel more taut. I put on before getting in the shower and rinse when finished. Works great ! Shannon1020
Verified Purchase
LOVE LOVE
I use this especially when my skin needs some extra moisture. I leave it on all night and when I wake up my skin is glowing! And a little goes a long way. LovelySkin Customer
Verified Purchase
Great in the winter
Winter is brutal on my skin and using this has helped eliminate my extreme dryness. I use it at least once a week and sleep with it on. Wake up feeling refreshed LovelySkin Customer
Verified Purchase
Firming mask
Very gentle on skin. Makes skin feel refreshed. Great line of skin products. Epionce Enriched Firming Mask
If you are looking for extra moisture during these cold winter days, Epionce Enriched Firming Mask is the ticket. I really like the extra moisture it provides my thirsty skin. I layer it on top of my other creams to seal in moisture as a final step at night. Also, I use it during the day if I notice some skin dryness. I really like this product and recommend it. very moisturizing
love it! fogwood
Verified Purchase
Love this...
I put this on every single night and leave it on. I wake up with moisturized skin! Makes my husband happy too! MOISTURE!
Epionce is a great brand for moisture, and this mask is no exception. This mask is nutritious for the skin. It's great especially in the fall and winter, or if you live in a dry climate. It reduces redness and itchiness. I would like to think it enhances the elasticity of my skin, but I don't have any hard evidence of that. My skin seems to have more "snap back" after using this -- perhaps that's what's meant by "firming." Some masks are more corrective in nature, but this is all about moisture. When I remove the mask, my skin is balanced and is less thirsty. If you want to treat your skin to a dose of penetrating moisturization, look no further. I love slathering this on in a bath and sitting back and relaxing. Great mask for needed moisture!
I am loving this mask! I have used it a couple of times, and it really makes a difference for my skin when it is dry. I even sleep with it on and when I wake up my skin feels hydrated and revitalized. Highly recommend! Love Epionce Products! LovelySkin Customer
Verified Purchase
This Works!
After receiving gracious samples of this firming mask on a few different orders, I finally ordered it because I actually saw the firming the morning and moisturizing the morning after. Like several other reviewers mentioned, I leave it on overnight and the directions say that's an option as well. A thin layer is all that's needed to firm and and moisturize. I apply it twice a wk an hour after my retinol 1.0 I will never be without it now. Really firms the skin!
I use this firming mask every night as a moisturizing/firming cream on my chest & neck. It's a lot cheaper than Revision Nectifirm and I think it works better. I use this as a firming face mask before an important event. I have bought this several times & will continue to do so. Desireered
Verified Purchase