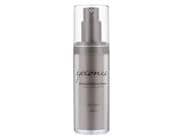 Reviews For
Epionce Intense Defense Serum
121 Results
Epionce Intense Defense Serum
I use this serum twice a day and like it very much. My skin feels hydrated, smooth, and brighter. It does not irritate my sensitive skin or cause any blackhead and breakout. Love it. LovelySkin Customer
Verified Purchase
Love the product, dislike the dispenser
I love the serum, but wish epionce would change the dispenser! Pump rarely works properly. I feel like I'm wasting product when I have to pour it in my hand. LovelySkin offered tips on how to use an air pump dispenser, but it doesn't work. I don't want to give up using the serum but am considering switching unless I can find an alternative dispenser to use.....And so the hunt for a serum as good as this one begins. Please epionce change your dispenser! LovelySkin Customer
Verified Purchase
Epionce Intense Defense Serum
I first used this serum as a bonus from another order. It was wonderful! A smooth, creamy application and lasts all day. I use it at night, too. Best anti aging cream on the market
A definite must have! Noticeably smoother air brushed appearance of skin. LovelySkin Customer
Verified Purchase
Great product
Love it been using for years Nice serum
Goes on smooth and is not sticky at all like some serums can be. Smells a little different but the smell fades quickly. I have been using this serum and the rest of the Epionce line for several years and feel like my skin has never looked better. I get a lot of compliments about how glowing my skin looks. LovelySkin Customer
Verified Purchase
Epionce serum
I love this product and would give a 5 star but the container sometimes stops pumping every now and then and this has happened with 3 out of my last 4. I have to open the top to get it out. Love it
Keeps my dry skin super hydrated. Diminishes fine lines. LovelySkin Customer
Verified Purchase
Seum
I have been using Epionce for years!!! I'm sorry to say their Serum is not what I expected. After two days the pump quit working. The serum itself seems thin. I am very disappointed. I will continue to use Epionce but not the serum. LovelySkin Customer
Verified Purchase
A staple
I've been using this product for a while. I definitely feel an improvement in the texture and hydration of my face. I was never a serum person, but this one is worth the investment. Good brand, high quality, and great results. Customer service at Lovely Skin is what keeps me coming back. LovelySkin Customer
Verified Purchase
The serum feels divine......its container is the problem
I have bought the serum twice now and both times there is a problem with the bottle with the serum inside. Evidently, the pump falls apart with time. I have to take the top off and pour a small portion of the serum into my hand to use. Very disappointing. I do not think I will buy it again even though I love the serum. LovelySkin Customer
Verified Purchase
Great product
I love this skincare line and have been using it for a few years now. The intense defense serum works wonders on aging skin. I don't know what's in it but whatever it is is very potent. Love it. Mimiinsa
Verified Purchase
Unbelievable!
I can't say enough great things about this product. My skin's appearance and texture are dramatically improved! It is without a doubt more soft, smooth and hydrated. I don't know how something so easy to use can make such a difference, but it definitely has for me! I am delighted with the rapid, visible results. It is expensive but so very worth the investment. KarenGrace
Verified Purchase
Never Stray Again
I was introduced to the Epionce line about a year ago. I am like many of you where I used "the best" skincare - never drug store products - always what was considered high end. This skincare is a bit pricey but so worth every penny! I am now on my 4th bottle of this serum and will never stray to any other brand again. I think this line has helped my 65 year old skin more than anything I have ever tried. Yes, it's a bit spendy and I'm on a retirement budget, however, as long as I can afford these products, I will be back. This website is the best I have found as they sometimes have a 20% sale. Stock up ladies! You won't regret it. Another great product
Another step in my Epionce regimen. It adds to the Epionce products and my overall results. Not to mention, providing great benefits to my skin with its vitamins. Affordable and not too expensive compared to other Vitamin C products. Glowing!
I LOVE this defense serum. It leaves my skin glowing and hydrated more than anything else I've ever tried. Makes me confident and I really don't feel the need to wear much makeup when I use it! I use it daily and it's now a staple in my routine. Wish they used less irritating fillers
I received this as a sample and had high hopes with all the excellent actives it includes. Unfortunately, the filler ingredients aren't the greatest for my skin and caused irritation. Good product
I have recently changed to medical grade skin care. I like the Epionce brand. This serum is nice and does not make me break out. I have dry skin (live in Canada) in the winter, so this serum is hydrating. I have been using it for 2 months, and it's so hard to tell if it is helping with any fine lines. Very nice
This is a wonderful serum. I really love the way it softens my skin. Epionce intense defense
I'm not sure that I've seen any results after using two bottles. It is more costly than the regular serum. I don't like that I cannot see through the bottle. Never sure how much you have left.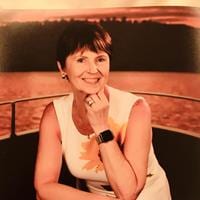 Pattycakes
Verified Purchase
Wonderful Serum
Love this serum! I have sensitive skin and had no issues using this product. Getting ready to purchase again. Rhondamj
Verified Purchase
New favorite
First time order of this product from this line, and I am so pleased. I had received this serum as a sample and really liked it then but had other products to finish. So, when it was time to order a serum. This was my choice. So far, so good. Works great with my rosacea. Bamagal
Verified Purchase
Epionce Intense Defense Serum
Epionce serum feels nice on my skin. I am not sure at this juncture whether it is helping to improve my skin. I did find the airless pump difficult to dispense the serum, working sometimes and not others. Again, if feels nice on my skin. I like its ingredients for the skin. Because of the difficulty dispensing, I am giving four stars. An excellent serum as well as excellent service
I started using this serum after I became allergic to numerous substances in many cosmetics. It goes on easily and leaves my skin looking fresh and smooth. My most recent purchase came with the bottle leaking. I contacted LovelySkin and after I sent a picture of the bottle they immediately replaced it. I'm not sure I ever had such an easy resolution of a problem with something that I had ordered. LovelySkin Customer
Verified Purchase
Great serum!
Of all of the serums I've used, I saw and felt results fastest using this serum. My face feels more firm and smooth. I also love that one pump goes a long way and can cover my full face and neck. I think this will become a staple in my skincare routine.