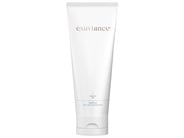 Reviews For
Exuviance Gentle Cream Cleanser
$30.00
14 Results
Love this cleanser!
Love this cleanser! It is gentle on sensitive skin and does not irritate my dry areas. I find I can use this year round which is a plus. I have tried many others but always go back to this as my favorite. great cleanser
I have a really dry skin plus I am in my 60s. i have been using this one for over 10 years, amazing. i am still using , LovelySkin Customer
Verified Purchase
Best Cleanser for my Crazy Skin!
I'm 38, I use Retin A, and I have super sensitive skin. I've learned that I can't use anything in my hair or on my face containing Cocamidopropyl Betaine (CAPB) or I'll break out in a rash, and this is why I love this cleanser - no CAPB! I hope Exuviance never changes its formula! In the morning I use this cleanser in the shower with a washcloth. Then in the evening I use it twice: first I apply it to my face (avoiding the eyes), then tissue it off to remove my makeup. Then I wet my face, reapply the cleanser, and clean my face with my Clarisonic. I''ve tried lots of cleansers over the years and this is by far my favorite :) LovelySkin Customer
Verified Purchase
Perfect balance
Removes makeup great and leaves my skin soft and not oily like some cream cleansers. Perfect for dry winter skin, but I'm thinking about keeping it around for the summer too. LovelySkin Customer
Verified Purchase
Smooth Skin
I just love the Exuviance Gentle Cleansing Cream! It leaves my skin feeling soft and smooth, and there is a visible difference in the flakiness of my skin. I used to have combination skin, but now that I am 60, it's dry and flaky at times. With this cleansing cream, it feels soft and rejuvenated, and I love the smell! LovelySkin Customer
Verified Purchase
Amazing cleanser
I heard from a few reviews about this cleanser so I gave it a shot. My skin type is dehydrated and little oily on my t zone my skin has taken a change that's for sure. So I use this cleanser in the morning, soft milky soothing texture and feeling and smell is just amazing. At night I cleanse my face with Exuviance and then clean again with another skin cleanser for my t zone area. I love this product alot and I love the feeling after my cleanse. I will buy again:). LovelySkin Customer
Verified Purchase
Gentle Cleansing Creme - True to Its Title
Every once in a while, a magazine's beauty page will feature a product that catches my eye. Some are keepers, most are not. I found the Exuviance Gentle Cleansing Crème to be just what I was looking for and true to its description. I had just entered my 60s and was noticing changes in my skin, so I thought I would give this product a try. Aging skin can mean dry skin but this product leaves my skin softer than my previous skin cleanser. It prepares my skin for my tinted SPF moisturizer. It was packaged in a nice pump bottle which was very convenient. I first purchased it at my local mall. I am thrilled to find it at LovelySkin at a considerable savings. I do miss the pump bottle it is now packaged in a tube LovelySkin Customer
Verified Purchase
Exuviance gentle cream cleanser
This is one of the best products I have ever used. It is so gentle that you can even remove eye makeup. Many products leave my skin parched. Exuviance cleans gently without skin Irritation or redness. I highly recommend this product. LovelySkin Customer
Verified Purchase
Great product
Love this product. My skin is so smooth after using it. LovelySkin Customer
Verified Purchase
Nice, BUT expensive!
I really like it but with the cost will not buy it again. LovelySkin Customer
Verified Purchase
LovelySkin Enthusiast
My girlfriend of the same age as myself (65) recommended this to me. She was so right. The creme leaves your face clean and moisturized without feeling greasy. The smell is light and refreshing.... I almost wanted to eat it! I have rosacea and sensitive skin but this cleansing creme seemed to soothe my skin. This is a welcome addition to my regime. LovelySkin Customer
Verified Purchase
Great cleanser for gentle or acne prone skin!
I have used this cleanser in the past when I had severe acne and because it was so pricey I never bought it again. Now that I found it cheaper from LovelySkin I decided to buy it again. I recently just started using tretinoin cream prescribed by my dermatologist to treat acne and it's very drying. This cleanser goes great with that. It's super gentle and removes all my makeup without irritating my skin or drying it out. Plus it smells great! Will be buying again from LovelySkin! LovelySkin Customer
Verified Purchase
Always works. . .. .
I have been using this product for a number of years. I am very pleased with the results. Skin feels fresh and soft after use. LovelySkin Customer
Verified Purchase
OK cleanser
This is honestly my first creme cleanser and I am still not excited about it, but only because I dont have that "clean feel". I think it is because of the texture. It is good in the sense that it is gentle due to not having the foaming agents and I will stick it out through the winter for that reason. LovelySkin Customer
Verified Purchase