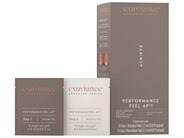 Reviews For
Exuviance Performance Peel AP25
99 Results
Has improved the texture of my skin...
I primarily purchased this peel because I thought it might help diminish my hyper-pigmentation on my cheeks and upper lip. I'm almost finished with the treatments, as advised on the box , and I can't say I see any difference in the pigmentation. However, it was a gentle peel that improved the texture of my skin, and brought out hidden acne I didn't even realize was trapped deep down in my pores. It also produced a glow in my skin after each peel. LovelySkin Customer
Verified Purchase
Gentle peel
This peel is non-irritating, yet effective and seems to be improving the look of my pores and clarity. A little on the pricey side. LovelySkin Customer
Verified Purchase
Effective!
Since my skin is sensitive, I began using this peel for 2 minutes initially, then gradually worked up to 10 minutes over the course of a few months. The peel doesn't irritate my skin when used once or twice per week and it has definitely improved my skin's texture and the few dark spots. I have yet to notice a reduction in fine lines, but am hoping that, with time, those will fade as well. I just purchased a third time. DixieDiva
Verified Purchase
I am really happy with this product!!!!!
Easy to use.... Doesn't burn.... face feels great even after one use... I love this peel
I love this peel, it seems to really help my skin without feeling dry. I read others who leave it on longer than 10 minutes and that is working for me also (to get the most from it). I just wish it wasn't so expensive! Pretty good
I thought this was a pretty nice peel. I could feel and see a difference after using it. JenGeogeek
Verified Purchase
Performance
I usually have professional peels every 6 weeks.. As a result of the Covid 19 virus, I was unable to leave home. I tried this product.. & found that it improved the texture & brightened my skin. It minimized the slightly uneven color tone. I have been using it for the past month & find it a good substitute for the professional Peels. I recommended to my sister in law who is younger &!has different skin tone & texture than I. She also was pleased with the results & plans to use it instead of the professional peels. LovelySkin Customer
Verified Purchase
Easy application
I enjoyed the ease of use and minimal to no tingling/irritation on my skin, but didn't see enough of an improvement in skin texture. LovelySkin Customer
Verified Purchase
Awesome product!
This does wonders for my dry, sensitive skin without any irritation. The next morning my skin is glowing. LovelySkin Customer
Verified Purchase
These Peel Pads Really Work!
Over the years, I have tried many different peel pads for my dry, sensitive, mature face. Some I have liked a lot but after trying the Exuviance pads, I have found my Holy Grail. These pads do the trick in about ten minutes. They leave my skin feeling refreshed and def brighten up. You will feel like U had a facial. They are well worth the money and on LovelySkin website, u can save on discounts. Thanks, Lovely Skin! LovelySkin Customer
Verified Purchase
Best At home mask
At home peel that leaves skin soft and and refreshed. Lessens dark spots and discoloration. Evens skin tone. LovelySkin Customer
Verified Purchase
Not worth it!
This product left my face sticky, clammy...the layer of product would not come off after using the second step. I did not see any results, my skin just felt gross! Gentle At Home Peel
This peel is so easy to use and a great pick-me up; I use it a couple times a week and it keeps my skin looking toned and refreshed. I have had no redness or sensitivity. Exuviance is a great brand, this is a lovely product. SimplyMe
Verified Purchase
Amazing
I've only tried a few other peels all of them were too harsh and left my face dry and irritated for a week. While this is strong, it has not irritated me. My face feels so smooth and almost hydrated! I'm sticking with this and I recommend this peel. A Product that Works!
I have used Exuviance Perofrmance Peel AP25 for several years now. I would love to go for a professional facial but this does an excellent job. You see results immediately; removes impurities, softens lines and gives you a glow to your skin.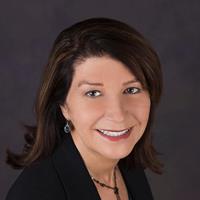 JoanSara
Verified Purchase
Love this peel
My skin glows And is so much clearer after this peel. I've been using it 2-3 times a week. At first I left it on for the suggested 10 minutes now I leave it on for 20 minutes. I am seeing great results and will Definitely buy again. Love this
Makes my skin so soft and smooth. I use it once a week and I'm very impressed with the results KCounts
Verified Purchase
Great for at home peel
This is a great at home peel. I notice my skin is much smoother after I use it. I will buy again. LindseyB
Verified Purchase
Convenient and No Frills
I received a sample of this when I purchased the Dr. Dennis Gross AB Peel Pads and these are. So. Much. Better. They have no other irritating ingredients than the acids you want, are very convenient, and work really well without making your face feel like it's melting off. They're more expensive, but they are definitely on my list to buy. So glad I received the sample! Exuviance Performance Peel AP 25
I recently purchased Exuviance Performance Peel AP 25, and I am so happy with this product. It removes any residue that I have on my face after washing, and my skin looks and feels amazing, I definitely would recommend using this product. You would be dissatisfied. I've encouraged all my friends to purchase it. Happyface1
Verified Purchase
Love this
Great product that you can actually tell the difference in just one use. It's pricey though, not something I can use twice a week like recommended Jewelzzz
Verified Purchase
Great peel
Face was so smooth and soft. Would recommend Quick but not better than leave-on
Quick exfoliating, however, I prefer leave-on exfoliants, and I find my skin looks better after an all-night glycolic acid or BHA treatment. So, it's okay for a quick fix but doesn't provide all the benefits I am looking for. LovelySkin Customer
Verified Purchase
super peel
Excellent peel for home use. This provided clarity and brightness to my mature skin. I noticed less soft wrinkles and improved tone in just one application. Anxious to see what a difference it makes for continued use. LovelySkin Customer
Verified Purchase
Definitely!
This product is so simple to use and produces positive results on my mature sensitive skin.