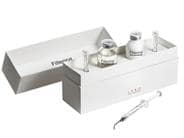 Reviews For
Fillerina Neck and Cleavage Treatment Grade 5
8 Results
Love Fillirina
My first experience with these products were on my visit to the U.A.E Dubai. I had not seen them on the shelves in the USA. After using them and seeing the improvements. I went online and found lovelyskin.com & I am very pleased with both The product and this website. Ok
I really really wanted this to work. If I had paid full price i would be very mad and give one star. I paid a little over $50 so I'm not too mad. It is not better then a really good moisturizer or mask. There was no cumulative effect. I wish it was better Nobryan
Verified Purchase
Highly Recommended
For the last 2 weeks, I have been using this neck and cleavage treatment with the Fillerina grade 5 mask and am seeing a real difference in my skin, it simply looks and feels younger. This is a must have for me! LovelySkin Customer
Verified Purchase
Not too bad
Since I've been using it, I can tell a subtle difference. Once my IPL is done, I'll see what the result is like. Hopefully, the redness and scars will disappear gradually. fawg1000
Verified Purchase
So far, so good!
Neck and jowl area look fuller. Will see how long the results last. Supposed to re-use in 3-4 months. LovelySkin Customer
Verified Purchase
It Really Works!
I've been using this as directed and am noticing a HUGE difference. It is so easy to use and is making a world of difference. I never thought I could reverse the sun damage from my youth so quickly. Thank you!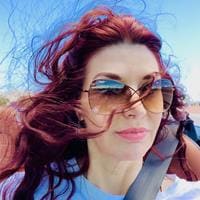 ShellaBella
Verified Purchase
Must have.
If you are a "mature" women you know how crepey and wrinkled your neck and cleavage get. This is your answer. You won't be sorry. hattiejane1409
Verified Purchase
moderate results
The product was hard to use. The applicator didn't work as directions said. I figured out a way to use the product after a few tries. I had a lot left after the 14 day trial. I'm not sure if I could keep using or not. I got some good to moderate results after I figured out how to use. I'm not sure it is worth the price. I will wait a few weeks for further results. LovelySkin Customer
Verified Purchase