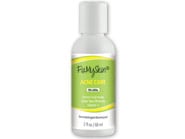 Reviews For
FixMySkin Acne Care
19 Results
eh
I got this when I was going through a cycle of major cyst acne. This didnt really help my skin out. LovelySkin Customer
Verified Purchase
Great Product!!
I bought this product for my teenage son, it works great on his occasional acne. I would recommend this product and will buy again. LovelySkin Customer
Verified Purchase
This product really works
I had a very bad summer battling what was diagnosed as a staph infection on my face. After three rounds of really wretched antibiotics, most of it was knocked out. My Dr. suggested that I let my body handle the rest of it, since I was really depressed about another 10 days of feeling horribly. I started using acne care, in a sample, and when it worked so well, I ordered a bottle. I know this is not a prescription drug and should not be substituted for a visit to a Dr. and an antibiotic, if needed. All I can say is it is clearing my skin up and it looks bright, plump and healthy. I am completely satisfied and will use other products in this line. LovelySkin Customer
Verified Purchase
Great for Acne
My teenage son and I both use this. Works well and is easy to apply. Its A good product
I receive FixMySkin Gel Cleanser as a sample (in combination with FixMySkin Exfoliating Gel Cleanser - Sample) and was pretty impressed with how effective it was over a 2 week period. I appreciate that both products are chemical so it does not require daily use. Also, I am unclear if there are any side effects (might be too harsh for skin) for women using this product as it is geared for Men (check Spec Tab). My skin type is oily with large pores which are acne prone so this product appeared ideal and I intend to purchase both products. Quality product
I gave my teenage son the sample I received since he sometimes has breakouts. I plan on replacing the more expensive line he's using now with this one. Seems like a very good acne care line and I love the price. Geat product
I got this product as a sample and really liked it so I ordered the regular size. It really keeps my skin clear without drying it out! I use it everynight. LovelySkin Customer
Verified Purchase
Great for Problem Skin
I don't have this problem, but my husband does. he used it and loves it! I would highly recommend it to someone who has acne issues. I may just be buying it for my son soon... LovelySkin Customer
Verified Purchase
Wonderful.
Can feel it working on my acne, kinda burns but helps heal skin quicker. LovelySkin Customer
Verified Purchase
Strong but gentle
Cuts down on the acne without over drying my skin. The fact that its clear is good so if I get an early wake up or need to run out at night it's not all white and cakey. A little bit more grown up. I can smear it on my chest or back and it's not obvious LovelySkin Customer
Verified Purchase
Finally, a solution to my adult acne
This product is amazing. I started out with the sample, which lasted a long time, giving me ample time to see if it was worth ordering. I've been using it twice a day all over my face, plus spot treating at times, for about 2 weeks and each day my face is getting clearer. I'm no longer breaking out and the ones that start go away quickly. I also use an acne face wash, a glycolic toner from Sanitas, Elta MD face creams for AM and PM, and a retinal serum from R&F. The extra step of this AHA seems to be the finishing touch! I should also mention - I stopped eating anything with flax seeds in it and that really helped. Daily, I was getting new cystic acne spots and now I no longer get those. It's in everything lately (any bread labeled 9-grain, 7-grain, whole grain, etc.), protein powders, etc. so check labels. LovelySkin Customer
Verified Purchase
Perfect Product
I have battled breakouts for years with expensive prescriptions and regular dermatology appointments. This product is an answer to my prayers! It's tough and effective, yet gently for my sensitive skin--never leaving me dry and flaky. I apply it every night before bed and wake up to clear, radiant skin. I've been using it for over 6 months and it even seems to help me avoid monthly hormonal breakouts as well. Not to oversell it, but it truly is my miracle product! LovelySkin Customer
Verified Purchase
Best product ever
I've been using this acne care for over a year now it's just amazing. I have small breakouts here and there and very sensitive skin, and I SWEAR by this product. I use it day and night after my usual cleanser and my skin stays acne free! I highly recommend this product! LovelySkin Customer
Verified Purchase
EXCELLENT FOR BREAKOUTS
i received the sample and I did "spot apply" (which it recommends against) but it really, really worked! I plan to buy a full size! Makes Your Skin Smooth
Initially, when I received the sample from LovelySkin, it looked very cheap and I was skeptical. But I tried it and I like it. I don't have a big acne problem. However, I have very sensitive skin and am prone to spot break outs. I know this says not to use as a spot treatment, but each time I get some break outs on my neck or forehead line, when I use this product, it calms my skin and my skin clears up faster. Bought for my daughter to try
My daughter has breakouts occasionally. I bought this for her and she says it has worked better than anything she has tried. LovelySkin Customer
Verified Purchase
Fixmyskin
I really like this product for when I have breakouts. LovelySkin Customer
Verified Purchase
Helped with my acne
This is light on my skin but it's difficult to apply because it's liquid. But it helped clear up my skin so it's worth it. LovelySkin Customer
Verified Purchase
It actually works!
I have never gone through the hormonal stage of my monthly cycle without breaking out until I bought this product. I'm impressed! LovelySkin Customer
Verified Purchase