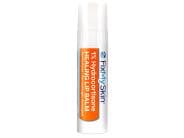 Reviews For
FixMySkin 1% Hydrocortisone Healing Lip Balm – Vanilla
$11.00
Great as a chapstick
I love the scent and feel that it is very hydrating. I found that it helped with dryness and cracking of my lips during the colder weather. Nice Product
Nice moisturizing product. Would buy again! Lholman
Verified Purchase
Healing in a flash
My daughter has developed a habit to lick the skin around her mouth leaving it severely red and dry. This balm remedied it in less than 2 days. Really impressive. LovelySkin Customer
Verified Purchase
Lip balm
This product is really amazing it keeps your lips soft and moisturized all day I'm definitely buying it again LovelySkin Customer
Verified Purchase
Meh
If you want to get out of the habit of licking your lips, or making any tongue to lip contact, this is the product for you...it tastes terrible and to me there is nothing vanilla about it. I am a habitual lip balm user and as the weather is getting colder my lips are more dry and flaky...so I invested in this expecting a high quality healing lip balm. I will not purchase again, regardless of its healing properties, because the taste is that bad.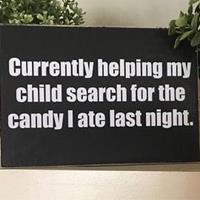 Moisturizing
This product has changed my lips. They are soft and don't peel anymore! Ultra healing lip balm
I love this product, my dermatologist recommended the regular one but I came across this one on LovelySkin's website. The vanilla is light and not too strong, keeps your lips moisturized for hours! I would definitely recommend this product to anyone who constantly battles problems with chapped lips. LovelySkin Customer
Verified Purchase
I like
Moisturizing but doesn't last LovelySkin Customer
Verified Purchase
It really works, but it tastes bad
I tried everything to stop the redness and irritation around my lips. This is the only thing that ever worked! I would give it 5 stars, except for it tastes horrible - not like vanilla. LovelySkin Customer
Verified Purchase
Fixmyskin Hydrocortisone Vanilla lip balm
This is my favorite product. I use it as a lip balm all the time. During many hours of dental work the corners of my mouth become very dry and cracked. I immediately apply the balm with cortisone and it heals as if by magic. The pain is gone and it tastes good. beverlygriggs
Verified Purchase
All my Adult children Love it when I buy this for them!
I have 6 children. Two sons and daughter that I gave birth to, and their spouses. They all Love it when I put a Healing Lip Balm in their Christmas stocking!! It is the best healing and softening lip balm I've used. Helps in healing not only chapped lips but any skin sores, or facial blemishes. I can't live without it! LovelySkin Customer
Verified Purchase
Best by far
Best lip balm by far! Within hours my broken lips were back to normal. LovelySkin Customer
Verified Purchase
The Original is Better
I've tried this and the original healing lip balm and I'd prefer the other. I love the smell of vanilla products and had to try this and although it smelt like vanilla at first, after a couple of weeks it began to smell more like medicine. Amazing Product
This lip balm is amazing. My son used many different "medicated" lip balms while taking Accutane with no relief of extremely dry lips. Started using FixMySkin Vanilla and is hooked for life. He loves the lip balm, and now my daughter and I use it too. My lips are so soft, never peel, never chap and look great. Best product ever and will continue to use it for life. Dooberry
Verified Purchase
Excellent overnight healing & protection
I use this lip balm nightly before I put on my CPAP mask and it keeps my lips from drying out better than anything else I've found. Great product. LovelySkin Customer
Verified Purchase
Better than the unscented
I was nervous to try with fragrance, but the non-flavored balm has such a medicine like taste. This has a mild flavor that offsets that! Fenchie88
Verified Purchase
Decent lip balm, tastes horrible
Got this lip balm because I was having irritation around my mouth and needed a good hydrating balm that would calm the irritation and this worked well for that. Hydrocortisone with continued use thins the skin on ur lips though. Also this balm tastes HORRIBLE definitely don't try to eat after using it or lick your lips too much because the taste lingers Bought it for my parent-in-law
I like original one, I believe this one is better since it has vanilla smell. CustomerD
Verified Purchase
Works great!!!
Will be buying a new one very shortly! Bought it because I am taking accutane and my lips are soo dry. Lives up to its reviews. Great lip balm!
I was sent a sample and went through that and purchased two more...really like the texture and stays on all night. It's my new lip balm I have by my night stand and in my purse....good product. luvbichon
Verified Purchase
Best Chap Lip Repair Ever
Accutane caused my son's lips to chap terribly. This is the only product that healed and prevented their return. Highly recommend, seems pricey but we tried every brand, but the hydrocortisone has the healing properties. He still uses it. Feels great, stays on and keeps lips nice. Hydrating & Healing
I first received a sample of the regular and it worked so well I bought the full size in vanilla. My lips are always chapped with my skin flaking but this keeps them moisturized and plump. There is a bit of a bitter taste but I noticed if I put a gloss on top over it, it helps get rid of that issue. LovelySkin Customer
Verified Purchase
The Best!
I have severe dry chapped lips, especially in the winter, and this is the only lip balm, and I've tried many, that really seriously works for me. I will never be without it again... Good lip balm
Nice lip balm, my lips have felt smoother only down fall is the taste LovelySkin Customer
Verified Purchase
I love this stuff and always have at least 2 spares
This is one of my favorite products on LovelySkin. I almost always have one in my purse, one on my night stand, one at my desk. I have rough lips and sometimes get an unknown rash around my mouth, and when I use this daily I don't have those problems. I have recommended this to other people, and they have also loved it. I really love when it is one of the free rewards, because that mini size is just perfect to have everywhere. Between the vanilla and the unscented I don't really have a preference, they both work equally well.