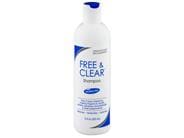 Reviews For
Free & Clear Shampoo
$11.30
38 Results
Relief at last!
For as long as I can remember, I have had an itchy scalp. I tried all kinds of shampoos and treatments and some helped a little, but the itch always came back 2 days after I shampooed. After reading dozens of reviews, I ordered Fresh and Clear. Before I received it, my itch got so bad that I went to my dermatologist. She told me I needed to correct the ph balance in my scalp. She gave me a topical medicine (which I didn't use because I have chronic kidney disease and it has steroids) and she actually recommended Fresh and Clear. Couldn't wait to try it. It has been approx. 2 weeks and the difference is amazing. No more itch! And the price is so reasonable. What more could a girl ask for! Buy it. You won't be disappointed. No Scents But I Still Love IT!!
My Dermatologist suggested this shampoo because I should not use 'No Nothing' due to losing hair. I was skeptical because I am all about using a scent but honestly, this is not bad and my hair feels soft (no scent) and it feels fuller. I will continue to use. BonnieB
Verified Purchase
Clean yet gentle
I had sensitive scalp, itchy and flaky for so long. This shampoo felt a relief to my scalp. My hair felt clean too. LovelySkin Customer
Verified Purchase
Works without irritation
Nothing fancy but works well, no fragrance/unpleasant smell, no harmful chemicals, and does not cause irritation. I'm sticking with this one, already re-ordered. I use the conditioner as well. LovelySkin Customer
Verified Purchase
Just ok...
It's definitely a clean shampoo, but nothing special. LovelySkin Customer
Verified Purchase
Customer
I have severe allergies to products and had shin testing. My dermatologist suggested this and it has helped some with the severe irritation to my eye lids Why spend more ?
Why spend more for an everyday shampoo which leaves your hair squeekingly clean and with good volume. Very good product LovelySkin Customer
Verified Purchase
FREE AND CLEAR SHAMPOO
I love this shampoo. It is light and does an excellent job of cleaning full hair. My hair is shiny and manageable after shampooing with Free and clear. There's no residue and I appreciate that it's perfume free. I have highly sensitive skin and I'm thrilled to have found this product. Jennypich
Verified Purchase
Nice, non-irritating
I tried this shampoo when I went to visit family, and they had a bottle on-hand. I found this to be a very nice, light, non-irritating shampoo that left my hair soft and shiny. It is good to know Lovely Skin carries this brand so I can purchase for myself. Worked okay for a while
When I first got this shampoo, I felt like it worked pretty good. I have build-up and slight flakiness, but by the time this bottle was nearly empty I noticed the flakiness and the built up has seemed to either worsen or come back. I also have long, thick hair, so I feel like I am using half the bottle for one wash, because this is sulfate-free (which is good), it does not suds up like normal shampoos do. BGirl616
Verified Purchase
Allergy free shampoo
My dermatologist told me to use only free and clear products along with Vanicream products after I had an allergic reaction. This shampoo cleans my hair and removes buildup better than anything I've ever tried. After I shampoo, the conditioner is a must use for me LovelySkin Customer
Verified Purchase
Wonderful shampoo
Great chemical-free shampoo. LovelySkin Customer
Verified Purchase
Great for sensitive scalps
I was skeptical of how this shampoo might help my itchy scalp. Free and Clear worked better than any shampoo I've tried. After 2-3 washes, my scalp was no longer itchy. I'm sure it's the shampoo that made the difference. I've used another shampoo for the last 4 days while on vacation, and my scalp is itchy again. I can't wait to get home and use Free and Clear again. LovelySkin Customer
Verified Purchase
Dermatologist recommended.
My husband has developed eczema recently and after visiting with our dermatologist, it was recommended that he use the Free and Clear shampoo to aid in the healing process. It is already making a vast difference. LovelySkin Customer
Verified Purchase
Very pleased!
My dermatologist recommended that I try Free and Clear shampoo and conditioner due to my sensitive skin. I've been very pleased with both products! LovelySkin Customer
Verified Purchase
Great shampoo
I have seborrheic dermatitis and was told to use this by my dermatologist. It cleans well and is really gentle fragrance-free. It helps control flaked and itching. LovelySkin Customer
Verified Purchase
Great shampoo
I have extremely sensitive skin AND a finicky scalp prone to dandruff. Most of the products I've used in the past either help the dandruff but cause breakouts, or don't clean my scalp well enough. This shampoo has been perfect. Cleans hair and scalp thoroughly without leaving a film but doesn't over dry like some products can. Also, it hasn't caused any breakouts on my neck or forehead. Will continue to purchase. LovelySkin Customer
Verified Purchase
Good clear shampoo
Nice concentrated product & thin liquid LovelySkin Customer
Verified Purchase
A very good clarifying shampoo
This product is part of a product line that I use because it does not contain harsh chemicals or fragrance. A small amount is enough to cleanse hair and scalp and remove any residue. It can be a little drying so if you have long or dry hair it may not be perfect for you. It's great on my short, white hair because it removes any yellowing and makes it very glossy. LovelySkin Customer
Verified Purchase
Fre & Clear Shampoo
This is a very good product. My scalp is very sensitive. This is the only shampoo I can use. I take it when I travel. I always have my LovelySkin products with me. LovelySkin Customer
Verified Purchase
Awesome shampoo!
This shampoo is amazing! Leaves my hair so clean and silky soft. Very happy I tired this shampoo. LovelySkin Customer
Verified Purchase
Really Cleans the Hair
It is non-irritating and really cleans the hair of all buildup. I found that my hair came out softer and prettier if I used Tresseme condition with it rather than the Free & Clear conditioner, which is too heavy but serviceable when thinned before using. If I had known about Free & Clear shampoo sooner I could have avoided cutting my long, tangled hair. I am now in process of letting it grow back out. Great find for sensitive scalp
This is a great everyday shampoo for those with sensitive scalp. Not only is it fragrance-free, but unlike the other fragrance-free shampoos Ive tried, its also oil-free, which means it doesnt trigger dermatitis/dandruff on my scalp. It lathers well and rinses easily, leaving no residue on my hair. It does leave my fine hair just a tad dry and tangly, but I take care of that by using a spray-on leave-in conditioner afterwards. Clean smelling shampoo
works nice. jury is out to see if it helps his dandruff. smells good though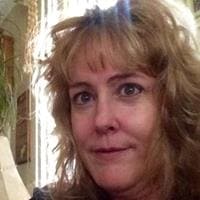 Ilovesunflowers
Verified Purchase
Caused breakouts
I purchased this shampoo because I have acne prone skin that is really affected by what hair products I use. Given the name, I figured the product would be free of ingredients that would cause me to break out. The shampoo left my hair feeling greasy and not clean feeling. After a couple of weeks, my forehead had definitely broken out due to this shampoo. Ive since stopped using and my skin is much clearer. I will not be buying this again. LovelySkin Customer
Verified Purchase