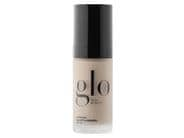 Reviews For
Glo Skin Beauty Luminous Liquid Foundation SPF 18
$60.00
33 Results
The only foundation for me!
I've been using this for years. This foundation provides great coverage and a very natural look, not "cakey". It blends very well. Others won't be able to tell you're wearing foundation. GracieBee
Verified Purchase
Difficult to match
Love the powder foundation, this just did not work for me. LovelySkin Customer
Verified Purchase
Good coverage medium weight foundation
Love this product! We've all gotten lazy with covid and I've been using tinted sunscreen for at home. But when I go out, this product is great. Truely Luminous Glo Foundation
I've been using GLO for three years--this is the absolute best foundation for all parts of exposed skin. No one can guess that you are wearing a foundation! In the summer I use it on my arms and legs, when shorts and sleeveless tops are what we wear. LovelySkin Customer
Verified Purchase
best foundation ever!
Love this product!! My esthetician got me using it and it's incredible for my skin. Such amazing coverage and goes on so fluidly. LovelySkin Customer
Verified Purchase
Glowing Skin Product
This product is the only foundation I allow to be used on my face. It promotes healthy glowing skin! It even has a SPF 18. I love the way my skin feels with its use! A great product! Love this.
I love how my face glows without greasy appearance, it's perfect. LovelySkin Customer
Verified Purchase
Beautiful Glow
I am very impressed with the sheer finish and glow from this foundation. My skin looks incredible with this product! Kohlmk49
Verified Purchase
Love the glow
I love the Dewey finish. I love the coverage. I love the way this DOESNT settle into my fine lines. Great foundation. LovelySkin Customer
Verified Purchase
Love this foundation
I've been using this foundation for a number of years and love it. I apply it after cleansing, toning, moisturizing, and sunscreen (Obagi). The foundation goes on smooth and covers well without looking heavy. I am 67 and people tell me my skin is beautiful. Debracd
Verified Purchase
black flakes
I love this product and have used many a bottle of it. However, I agree with Susan H. about the black flakes coming from the bottle cap. Took me a while to figure out where the flakes were coming from. They are hard to remove once on your face. Finally figured out it was coming from the cap. This has not always been a problem, just began with my last couple of bottles. Not sure, I'm guessing. This needs to be FIXED! I really do not want to find a new foundation, but I may have to. As long as I am at home I don't use the cap but when traveling you need it. I would like a response as to if this problem will be fixed. BrendaB
Verified Purchase
Favorite Foundation
For years, this has been my favorite foundation! It has medium coverage but has lasting coverage. LovelySkin Customer
Verified Purchase
Glo skin foundation will truly make you Glow!
I love this product. It is light weight and great for mature skin...best of all it leaves my complexion glowing! Love it! LovelySkin Customer
Verified Purchase
Beautiful Base
This has been my daily base for years. It was recommended to me by my dermatologist/spa. It won't make you break out and has an absolutely beautiful and natural finish. I also use the setting powder for a shine free finish. LovelySkin Customer
Verified Purchase
Beware of the cap!
I adore this product in every way except the delivery system! The black cap flakes off constantly and unless you are very, very careful, you will get black flecks on your face while applying makeup that are difficult to remove. I always take the cap off the bottle with a Kleenex. Running and scrubbing the cap under water will not solve the problem. It's a shame that Glo can not fix this problem. Glo Liquid Foundation
I love this product as it gives great coverage which looks really natural. You don't feeling you are wearing makeup!! I would high recommend giving it a try!! LovelySkin Customer
Verified Purchase
Great product
Compared half face this and half the powder foundation. This provides noticeably more youthful appearance. I should've purchased a different shade but really like it. LovelySkin Customer
Verified Purchase
Medium coverage
Glo Skin is really very nice. Goes on smoothly. Evens out skin tone. The naturelle color which the company suggests is a little lighter than I like it. Although, I like the product a lot I can give it just 3 stars because of the spatula which is included inside the bottle. The first time I opened it I was surprised, and I managed to drip some pretty big glops of it on the counter. Each time I use it, I get wasteful drips. I put a paper napkin on the counter and work over it. But, I don't think it is very sanitary to use the spatula directly from the bottle right onto my face. So I have been opening the bottle over a small plate. Letting it drip onto the plate and using my fingertips to apply from the plate. I guess I'd like it better without the spatula attached to the cap. Best Foundation Ever!
I love this stuff! Not too heavy, not too sheer. Blends well, no orange tint and no issues with summer/winter transition (don't have to find a second shade). Side note: I am very acne-prone and have tried every high-end liquid foundation out there, and this is the best for having decent coverage without clogging pores. Win, win! amfults
Verified Purchase
Mix with a Beauty Blender
I have tried so many foundations for decent coverage for my combination skin. I have found mixing two shades works the best (for me it is Porcelain and Naturelle). Applying with a beauty blender after applying Colorscience Brightening Perfector primer works like a charm. LovelySkin Customer
Verified Purchase
Luxurious Feel but Not For Me
I wanted so bad to love this foundation after watching a million videos and reading a bunch of reviews. It is winter so that is part of it, but it tended to feel thick on me (I like light to medium coverage), and it clung to dry patches and flaked. On me, it looked anything but luminous. I tried putting rose water on my hands and face before applying and it was better, but overall, I could not get it how I wanted. I tried applying with a brush and with and without primer. Great foundation if you like more coverage and are not as dry as I am. I am fair/neutral/red blonde hair, and the lightest shade was perfect for me. Glo Skin Beauty Luminous Liquid Makeup
This is the best liquid makeup I have used. I have recommended this product to family and friends and still recommend when people ask for guidance on a great liquid foundation. LovelySkin Customer
Verified Purchase
Amazing Foundation
This foundation is so easy to apply and looks so natural. I've had a lot of people comment on what a natural glow it has. It doesn't dry out your skin and it lasts me all day. This one is a keeper for sure LovelySkin Customer
Verified Purchase
The Best
This is the best foundation I have ever used. Leaves my skin feeling great. The coverage is light but because of the "diamonds" it deflects imperfections being seen. LovelySkin Customer
Verified Purchase
Like it
I like the shade I got, (brulee). It's very runny and is matte, and I don't really like matte foundations. I did use a moisture to make it a bit beet. and that was a good idea along with a setting spray. Overall, I like it! LovelySkin Customer
Verified Purchase