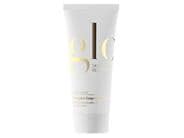 Reviews For
Glo Skin Beauty Pumpkin Enzyme Scrub
$40.00
Smells Amazing But Leaves Residue
I wanted so badly to love this product because it smell SO GOOD! But the smell comes at the cost of leaving residue behind on your face. When I've used this product I always end up having to deep cleanse my face after because it leaves so much product behind, no matter how much you try to rinse it off. If you're looking for a good exfoliant from Glo Skin I'd suggest using the Refresh Facial Polish and the Gentle Enzyme Exfoliant. LovelySkin Customer
Verified Purchase
Amazing
I had to get this product after I got a facial and the esthetician used this scrub! The scent is amazing and is such a great exfoliator. LovelySkin Customer
Verified Purchase
Besides residue, does not leave results
I really wanted to love this but just couldn't, and now I'm sad the return period passed. Beware: you're going to have to deep cleanse your face after using this as it leaves a sticky film on your face. It smells wonderfully like pumpkin, which should have been my first alarm - fragrance in skin care is almost never good. Love
I first experienced this product during a facial. It has a texture different from other scrubs I've used, not abrasive. I take my time in the shower with it and rinse well and it does a really great job on the blackheads around my nose. The fragrance is enjoyable, lightly smells of pumpkin, A must have!
Have been using this product for years! Gentle physical and chemical exfoliator that smells amazing! Nice exfoliator
I bought this after I received a sample with another purchase. I have sensitive skin so I use about once a week. It is heavily fragranced, like pumpkin pie, but it doesn't bother me. The directions say to clean skin first, then use product, but I found that it leaves an orange residue even after you rinse. I noticed this on my cotton pad after I used toner. I use in the shower and follow up with my cleanser to get rid of any residue. Overall, it's a nice gentle exfoliator for me and I will be purchasing again. Very nice scrub
This scrub does it's job without stripping the face too much. It's gentle yet effective. Highly recommend it. LovelySkin Customer
Verified Purchase
Excellent Pumpkin Enzyme Scrub
Have been using lovely scented pumpkin enzyme scrub for several years now and prefer it over any other scrub I have ever tried. I use it at least once a well, but prefer twice a week when NBC O have the time. I use it on face, neck and chest. I can get a good lather and then feel it removes dead skin and environmental toxins to leave my skin feeling soft and still hydrated. I highly recommend. Soft and effective skin polisher.
If your looking for a renewed and smoother complexion, this is the product. It combines Jojoba beads and enzymes to gently slough away surface cells. I really love how my face looks and feels after using this wonderful product. Sunshinegal
Verified Purchase
Gentle and Effective
Super effective scrub that does not strip my skin of natural oils or cause irritation and redness. I love this product so much I gifted it to my sister for Christmas. It's a keeper. stephanied
Verified Purchase
Pumpkin scrub
I love this scrub!!! I love the scent and put it on my hands. I love the beads inside the scrub as I gently rub it all over my face, the feeling of cleanliness is unbelievable, the soft feel of my skin and the long lasting scent make me feel like I'm doing a great job of taking care of my aging skin... this was my first time buying this product and will continue to be part of my regimen! LovelySkin Customer
Verified Purchase
Awesome scrub!
I use this once a week after cleansing. Really smooths my skin and is very gentle and non drying/irritating. Would recommend! LovelySkin Customer
Verified Purchase
smells good!
I love the texture of this, and it really does peel off dead skin very gently. My skin feels soft afterwards. I initially received this as a sample. Bought the full size. Sampling works! LovelySkin Customer
Verified Purchase
Ehh
I've used different enzyme scrubs. I was sad not to like this one because I do enjoy products from this line. But if you love that pumpkin smell, then give it a try, Otherwise, as an enzyme scrub, I didn't think it made much of a difference on my skin LovelySkin Customer
Verified Purchase
Love this Scrub
I ordered this after receiving a sample from LovelySkin. It is gentle and soft on my aging skin but gets the job done. Gets rid of flaky skin. LovelySkin Customer
Verified Purchase
This is mild but works
Used the sample and loved the product. It is mild for a quick peel to get a nice glow. A friend who has sensitive skin did not have a problem with it. fiveone5
Verified Purchase
Not my favorite
This product is very rough and left a waxy feeling on my skin. The pumpkin fragrance is nice but strong, and it lingered all day. I think I will try a different product. Great scrub
I'm in my late 40s and have fairly sensitive skin, was looking for good facial scrub. Found it in this product! Second tube I've bought. Absolutely love it and use it almost every evening. The only reason I'm not giving 5 stars is because of the price, I feel its a little pricey for the size. However, I will still keep it as part of my daily skin regime . LovelySkin Customer
Verified Purchase
Pumpkin..... DELICIOUS
Rejuvenation is the name of the game, and you will get it with the pumpkin enzyme scrub....Don't Wait! LovelySkin Customer
Verified Purchase
Good Enzyme Scrub
I received a sample of this and I liked it so much I ordered the full size. This is a good scrub. Smells amazing!! It is a little rougher than I thought it would be compared to the reviews. I have dry skin so I can not use it but once a week. Your face feels very soft after using it and my face just looked better. Probably will repurchase. I would recommend. LovelySkin Customer
Verified Purchase
Great for sensitive skin
I received a sample of this product and really liked it. It has a nice scent and it is gentle but effective, especially for sensitive skin. After I used it my skin had a nice glow. I like this product
Feels clean, smells good and not too much, gluten free LovelySkin Customer
Verified Purchase
pumpkin enzyme scrub
Love, Love!! This scrub is so refreshing. It makes your face feel so good after using and smells delicious. Gives a glow to your skin. Definitely recommend. LovelySkin Customer
Verified Purchase
Gentle
This is a very gentle scrub. It smells amazing! It leaves a little bit of a film type feeling on the skin. I'm not sure if it is from the product itself or the peel action going on. Will continue to use but not sure I would purchase again. LovelySkin Customer
Verified Purchase
Gentle yet effective
Smells heavenly. The grains are small and gentle. Great for using a few times a week. Did not cause any irritation or breakouts. LovelySkin Customer
Verified Purchase