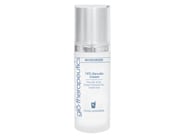 Reviews For
glo therapeutics 15% Glycolic Cream
3 Results
Good, but not great for me.
I like it only if I apply it on as a spot treatment, not as a full face moisturizer. If it was 10% like the cleanser, I think it would be a better product. At the 15% I would suggest using it no more than twice a week. ambereyed
Verified Purchase
Good but harsh
I like it, but it will really dry your skin out. It says to use it 5 days/wk, but I would say once every three days or so. But I also have pretty sensitive skin. I would recommend this as an occasional night cream and then a liberal dose of the B5 gel in the morning. LovelySkin Customer
Verified Purchase
Great results
This cream takes a while to get used to, but if you stick to it you will see results! Has really helped my skin.