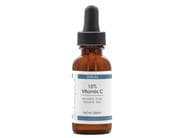 Reviews For
glo therapeutics 15% Vitamin C
6 Results
Great Product!
I use Vitamin C every morning and have noticed a more youthful appearance. It really smooths out my fine lines and wrinkles! LovelySkin Customer
Verified Purchase
Great Vitamin C Serum
I like this Vitamin C serum. Although it's pricey, a little bit goes a long way. This product never irritates my sensitive skin and it seems to help even out my skin tone. LovelySkin Customer
Verified Purchase
Vitamin C and B5 together = Magic
I love the Vitamin C serum, I immediately notice a difference when I put it on my face. My skin feels smoother, looks plump and supple. Very happy with the serum. ambereyed
Verified Purchase
Great Vitsmin C serum
I love Glo products, the serum is very effective, and I follow with B5hydration. Only drawback is that it has weird aroma. But for results Ill tolerate.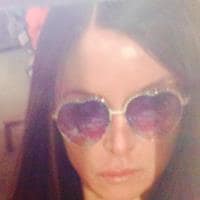 DinaKouveliotes
Verified Purchase
Will not go without!
I have used this product for over a year and I dont want to ever be without it! It helps with the fine lines and damage the sun does to my skin. Because I take hormone replacements, any sun without protection to my face causes hyper pigmentation. This keeps the sun spots at bay! LovelySkin Customer
Verified Purchase
Must have
This is my favorite product that I own. It helps with everything from fine lines to helping with the sun. I come and go with other products but this has been a constant for over 3 years LovelySkin Customer
Verified Purchase