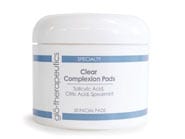 Reviews For
glo therapeutics Clear Complexion Pads
4 Results
Best complexion pads hands down!
I've been around the block when it comes to acne products and over the years I have used these they have always performed. They are moist rounds and not rough on your skin. When I deviate to buy something else I always come back to these. A little pricey, but worth it. ambereyed
Verified Purchase
cant live with out them
my teens love these complexion pads - not only do they help control their acne - they dont sting like those Oxy pads I had to use back in the day - LovelySkin Customer
Verified Purchase
Powerful & Moist
I was very pleased to see that each pad was very moist and full of the product. I can use one pad several times before the product has all been used. I have hormonal acne that produces some true pimples but mostly acne cists. My Aesthetician recommended that I only use a pad once daily (if that) in the areas I struggle with. It is a powerful product and designed to seep into the pores and reduce serbum. It is interesting because I actually have delicate/dry skin but have hormones that are difficult. Needless to say I am finding the perfect combination of Glo products to help (Aesthetician recommended).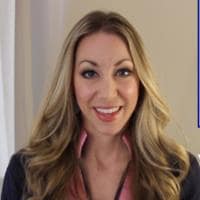 Clear Complexion Pads worked well!
I enjoyed the fresh scent and the cooling feeling that these wipes provide. They halped to heal my breakouts and never dry my skin out. LovelySkin Customer
Verified Purchase