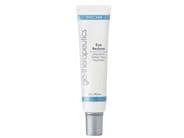 Reviews For
glo therapeutics Eye Restore
13 Results
First thing I put on in the morning!
I have been using Eye Restore for a few years now and I have to say, it is the best eye cream I've ever tried! It brightens my eyes and I notice that fine lines seem to diminish when I apply it. The packaging has improved over the last year (now in a tube form over so you can squeeze out and not waste any of the product. I know that glo therapeutics is now rebranded as "Glo Skin Beauty"....I hope the product remains the same or even better...I am excited to try it! LovelySkin Customer
Verified Purchase
Light and smooth
Love the way this feels! Goes on smooth without thickening and clumping. LovelySkin Customer
Verified Purchase
Great for fine lines
If you are just seeing fine lines this is a great eye cream for you. It is definitely light weight and will not make your under eye oily and wash away makeup during the day. LovelySkin Customer
Verified Purchase
Great Price
I have only been using this eye cream for a few weeks. Compared to the product I was using before, the price is much better suited for me. I find the eye cream to be thick and deeply hydrating. I pump just a tiny bit out with each application and it spreads nicely. I dont think I can speak to any anti-aging benefits this early on. I am a big fan of glo therapeutics & find I defer to their line before others at this point.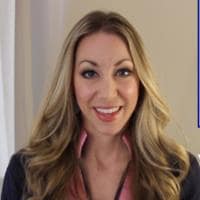 Wonderful Eye Cream
I really love the Eye Restore. Its true to its description as it restores the youth to my eyes. It has a cooling effect which I really love, seems to cover the wrinkles too. I love knowing the Vitamin K, Green Tea and Peptides are part of this cream and working around my eyes twice a day, morning and night.Makeup goes on smooth too. Will definitely be purchasing again and recommend to everyone. LovelySkin Customer
Verified Purchase
Feels nice, good hydration
This eye cream feels nice and is affordable. If I had more to spend however, Id get the Epionce eye restore cream I sampled prior to purchasing this product. LovelySkin Customer
Verified Purchase
Great product
I use this twice a day and love it. I dont have crows feet yet but this should help prevent it from occuring LovelySkin Customer
Verified Purchase
Love the eye cream
This has been one of the better hydrating eye creams LovelySkin Customer
Verified Purchase
Eye Restore rocks!
This is one of those products that I would take with me if I could only take 1 product onto a deserted island. I always make sure I have an extra bottle on hand. LovelySkin Customer
Verified Purchase
Not impressed
This product is very light and can definitely be worn alone or under makeup; however, I think it is comprable to grocery store eye products. I have not noticed anything significant about this product besides the fact that it does hydrate the skin around my eyes, but it just seems to be a temporary plumpness (if you could even call it that). For $30 Lab Series (skincare for men) Age Rescue Eye Therapy seems to be a much better bang for the buck. (Yes, I know it says for men, but if it works....) Good Product.
Light enough to wear alone or under makeup. LovelySkin Customer
Verified Purchase
Nice Eye Cream
I am really liking this eye cream! It hydrates, and I have does not burn my eyes. The price is great too! LovelySkin Customer
Verified Purchase
"Best little eye cream in town"
This product was recommended to me by my esthetician, and she was absolutely correct. It does a wonderful job at a very very reasonable price. I use it am and pm and I am thrilled with the results. Thank you Glo-theraputics!!!!!!! LovelySkin Customer
Verified Purchase