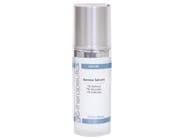 Reviews For
glo therapeutics Renew Serum
11 Results
Fabulous
Received a sample. Was impressed enough to purchase a full size. Helps cystic acne better than any other product I've tried. LovelySkin Customer
Verified Purchase
Better than prescription Retin A
I received a sample of Glo Theraputics Renew Serum and was not hopeful it was going to be on par with RetinA. Tried it for one night and now am convinced it is better. It takes care of the oiliness without overdrying. Keeps oily skin clear and tightens pores
This is an excellent serum. Not much is needed. I use in tandem with my Differin gel on face, chest, and upper back. Haven't broken out since I started using with Dermalogica anti-bac wash. My pores don't get clogged at all and I get no blackheads. Plus my complexion stays very smooth. So happy to find a retinol/glycolic combo that won't sting, plus with no silicones or oil. LovelySkin Customer
Verified Purchase
Wake up to Clearer Skin
This product was recommended to me by a professional aesthetician for my combination acne-prone skin. It works wonderfully, as I put it on before bed to work overnight on reducing the redness of existing blemishes, and presence of budding blemishes. It has also reduced the appearance of acne scars on my cheeks and forehead, and seems to moisturize the dry parts of my face. This product doesn't work as well as the Glo Therapeutics product it replaced, but due to its lower percentage of Glycolic acid, it does not sting like the product with a higher concentration of Glycolic acid did. I recommend this product for adult acne sufferers like myself. LovelySkin Customer
Verified Purchase
Good stuff
My first time using this product .. It felt right for my oily / acne prone skin.. Only been using for 2 weeks and so far it's been great.. Will see when I finish the bottle... Does have some kinda smell to it but I am not bothered by it ... LovelySkin Customer
Verified Purchase
A bit drying
This product has a great texture and smell, and it felt soothing going on, but I felt that it dried my skin a bit. LovelySkin Customer
Verified Purchase
Great product!
I use this product every other night and I dont have any problems with it drying out my skin. Im in my 60s and I love the way it makes my skin look. LovelySkin Customer
Verified Purchase
Acne Bride
I started to use this product which was recommended by an aesthetician. I am a soon to be bride on May 23rd and from the stresses of planning I have become acne prone along my chin. I use this along with the acne scrub before bed time and when I wake up my skin feels flatter the blemishes arent painful and they appear to be drying an added bonus is the Retinol that helps with aging as well. I would recommend this product for anyone looking for true acne control and prevention. LovelySkin Customer
Verified Purchase
Love this!
I originally heard of this product from getting facials. This is the second time Ive purchased the renew serum. The smell is pleasant and isnt overwhelming. I enjoy the texture and the way it leaves my skin feeling smooth. Highly recommend this product, along with other glo products! LovelySkin Customer
Verified Purchase
Still not sure...
When I first brought this product home, I was sooo excited about it that I used quite a heavy hand to apply it, and my face broke out quite a bit. When I called to inquire and/or complain I was told that the salicylic acid in this product would do that temporarily, but the negative side affects would be short lived while it brought all the 'bad' stuff to the surface of my skin. Unfortunately, I've only used it sparingly since, but I will be trying to incorporate it into my routine again- now that my skin has had some exposure to retinol and some other products that are a little more potent! I will submit another post after I have tried using it again, because I'm feeling optimistic that my skin shouldn't react that intensely to it this time around... soaks into skin very easy
tightens skin and refreshes... love this product LovelySkin Customer
Verified Purchase