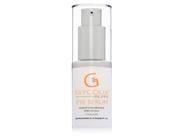 Write a Review - Receive 50 Rewards Points!
Tell us your thoughts about Glycolix Elite Eye Serum so we can help you find the right products. With your review, you'll also receive 50 Rewards Points. Please note that it may take up to 72 hours for a review to appear on site. All reviews are subject to moderator approval.
Write a Review
20 Results
Glycolix Elite eye serum
I like to put it on under cream, helps moisten skin and no scent. Used 2 years.
Nice eye serum
I have been using Glycolix for a quite a few months now. It is not thick, and despite feeling greasy, (but it's not) it soaks right in. I use it at night, and I do not need an additional moisturizer on top. The area around my eyes is nice and soft. Love the ingredients too!
Love this serum
This is a great eye serum! I use it at night and also daytime under makeup.
eye serum
The one beauty product I cannot live without!
A Fan
I've been using this product for years. Love it!
Glycolix elite Eye Serum
I have been using this for a couple of years. It goes on smooth and leaves the skin around my eyes feeling so soft. Great Product!!
Eye serum
The serum was way too thick it is almost more like a lip gloss than an eye serum. I would not re order.
Glycolix Elite eye Serum
I love this product. It is so smooth, they might want to try better packaging, hard to get it all out.
Best eye serum ever
I have used this product off and on. My doctor's office sells under his name and charges twice as much. This serum keeps under eyes hydrated and super soft. This serum is really thick so a little goes long way. I also use eye cream after just for extra protection. I love it!!!
Helps with morning puffiness and fine lines
I love Glycolix! I use this every morning for puffiness and fine lines. It feels like it should be greasy but it isnt. I use a very small amount and rub it in GENTLY under my eyes. It does not get completely absorbed when I put it on, but slowly absorbs on its own. It also works well for eye makeup removal when in a pinch - much better for your eyes than trying soap and water! Great stuff, I will keep using this!
Okay
I wasnt expecting a serum texture, which is what this is, and therefore wasnt really impressed by the product. It was also very greasy at first. I didnt notice any superior benefits in regards to moisturizing in comparison to other eye creams.
great eye serum
I started using this product recently and love the texture, the feeling when applied. I looked into the ingredients, and believe I will experience some benefit, but its too soon to tell. I will definitely purchase it again.
glycolix eye serum
a great product, removes the dark circles and fine lines around the eyes, I use it twice daily! A must have
Best serum for dry eyes!
Ever since I used extremely dry products for my face, I have notice my eyes have been flaky. So what I did was I bought this awesome product. It really help moisturize my eyes. But it takes maybe a day or two for it to start showing progress. It looks glossy but your skin absorbs with minutes. I think anyone who needs moisture around their eyes should consider this product.
hydration in a bottle
I love how hydrating this oil-gel is! I use another eye cream to target all my areas of concern(wrinkles, dark circles, etc) but my eyes always felt dry. I tried pairing my usual eye cream with multiple other creams and serums but this one is the winner for the moisture I was lacking in my routine. I would NOT rely on this as your only eye treatment but used as a hydration booster with a good overall eye cream... youve got a great combo:)
Fabulous eye lines removal serum
I am amazed at how a tiny amount blended into the skin at the corners of the eyes softens and appears to lessen the fine lines there. It feels so soothing applied to the areas and lasts all night and into the next day. Any small excess can be worked into the region between the eyebrows or the wrinkles above the upper lip. The pump container works terrifically and the serum will last a long time. I plan to order it again when I run out. It is also priced below other comparable products and works as well if not better.
Great Product & Value
I love this serum! I think it works as well as many products that are priced at twice the amount. I have used it for years and once in a while will try another product but I always return to this serum. A small amount is all you need for both eyes, so it lasts a long time. It absorbs immediately so there is no greasiness. I think its very hydrating and reduces the appearance of lines. It doesn't result in puffiness either the way some serums do.
Amazing results from small bottle!
Even though the serum comes in such a small bottle - the results from this product are incredible! The serum is very lightweight and feels cool when you apply it to the eye area - and in a few minutes, the cream is absorbed and it starts to work! I put it on at night and when I wake up in the morning my eye area is completely moisturized (no dryness) and the skin looks fresh! I also love it because it's for sensitive skin types and that's very important to me. Some other creams would give me red bumps after applying it because it was too thick and would I guess clog my pores - but not this serum! I can't say enough good things about this product!
Wonderful!
The Glycolix Eye Serum is a wonderfully light product. It feels like it will be greasy as it is being applied, but blends beautifully into the skin and leaves the skin with a velvety feel. Skin feels very soft and ready for makeup. I have tried many products and this is the best!
Good product!
About a year ago my dermatologist recommended that I try this product - he also sold it in his practice - I have used the product for the past year and I think that the product is a moisturing product that helps fight the signs of aging - if you are looking for a good eye cream at a reasonable price - this is a good choice!