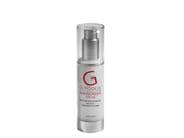 Reviews For
Glycolix Elite Sunscreen SPF 30
Just ok
The pros for this sunscreen are it doesn't irritate my highly reactive mature skin, and there are no chemicals. Cons are it leaves a white cast and it dried out my skin. There are definitely better sunscreens out there! LovelySkin Customer
Verified Purchase
Love this stuff
It goes on so light and airy, works well under makeup and does not break out my sensitive skin. LovelySkin Customer
Verified Purchase
gentle
Great for dry, sensitive skin with rosacea, like mine. LovelySkin Customer
Verified Purchase
Great Moisturizer + Protection from Sun Damage
I use this product in the morning about a half an hour after I put on my morning skin care products. I wait for about another half an hour before going about my shopping, errands, taking walks, or just hanging out in the park on a sunny Sunday afternoon. It's light and greaseless and hydrates well in addition to the protection it gives from the sun's damaging rays. I never have to worry about having a golfer's tan and it doesn't have a fragrance either. LovelySkin Customer
Verified Purchase
Hardworking
I'm a big user of sunscreen, and am on my second bottle of Glycolix Elite spf 30. It has a VERY high percentage of micronized zinc oxide -- a proven physical sunscreen -- and also contains green tea. It is somewhat chalky when first applied, so I often mix it with other creamier sunscreens. I'll keep using this as it's very protective against both UVA and UVB rays and contains other beneficial ingredients. LovelySkin Customer
Verified Purchase
Excellent
This sunscreen has been nothing but healing toward my sensitive and mild rosacea skin. It can be drying under certain makeup formulations, but on its own it leaves my skin feeling moist and protected. Yes, it goes on fluorescent white--my skin briefly looks blue--but it blends into my skin without a trace. I kind of like that because I can see that I'm applying it evenly. I do have fair, pinkish skin, so I can't attest to how well this product blends into other skin tones. I had been struggling with breakouts from my rosacea, but once I switched to this product the breakouts almost completely diminished. This is true also of the Replenix SPF 50 physical sunscreen (same company). I'll never be without this product. LovelySkin Customer
Verified Purchase
Great sunscreen
Love this sunscreen because it doesnt make me feel greasy under my makeup. It is a little thicker then most [which seems to make it work better] & yes, it does look white at first, but as long as you wait a few minutes before applying make-up, its fine. LovelySkin Customer
Verified Purchase
glycolix elite sunscreen
Just started using it, and overall I like it. Goes on white and leaves a light white residue(barely there) but feels okay. Does not feel oily or make my face shiny. LovelySkin Customer
Verified Purchase
Super Moisturizing Sunscreen for Dry Skin
I use Glycolix Elite SPF 30 Sunscreen every day, rain or shine. No need for moisturizer, even though my skin is quite dry. I would give 10 stars if I could, and Im very particular about sunscreen. The active ingredient must be 12% zinc oxide minimum (this has 17%). Check. It cannot sting in case any migrates to my eyes. Check. It must work well over my other skincare. Check. It must work well under makeup. Check. It must be moisturizing without being oily. Check! Glycolix Elite SPF 30 is all of the above PLUS it contains vitamins A, C and E, green tea, CoQ10. In the summer when my light-medium olive skin leans more medium, I avoid the "white cast" look by mxing in a tinted sunscreen that contains 18% zinc oxide as the active ingredient. Get this sunscreen
I have been using this sunscreen for 3 years after one of my fellow fair skin friends recommended it. This product is the best of all the sunscreens out there and I use on my face and neck daily. One application in the morning and Im good to go and it will last the entire day. The quantity also last and you only need one or two pumps for an application. It starts off a little white on my skin but I give it a little time and it blends in. It is light weight so it feels very natural. I never leave my home and face the California sun without it. LovelySkin Customer
Verified Purchase
The Best Ive Tried
Ive used a lot of sunscreens and this is the best Ive found. It protects from the sun which of course is the main thing. It feels good on my skin. I treat my skin as dry but its probably normal, if there is such a thing. I use it over my daily moisturizer and under makeup but my husband, who has oily skin, uses it on bare skin. It works for both of us. Great stuff! LovelySkin Customer
Verified Purchase
Glycolix Elite Sunscreen 30
I love the way this sunscreen goes on and doesnt leave a residue. My makeup goes on easily afterwards. I have used another brand for the last 9 years but I will be switching to this. Not only does it go on better but it is cheaper too. LovelySkin Customer
Verified Purchase
Great Sunscreen for Rosacea...
This sunscreen seems a little thick when you pump it out, but after you blend, it sinks right in. The Zinc helps with the redness right away and even though I have combination skin I can use this all year long. Its a great base for my Jane Iredale mineral foundation and really does work, even through an afternoon on the lake in Arizona. LovelySkin Customer
Verified Purchase
Wonderful feeling on skin
It does go on a bit white, which I don't like. However, the product goes nicely over the power of III Replenix and Obagi Vit C 15%....Skin looks great! I follow with very little tinted moisturizer, BB Cream, foundation or mineral makeup. LovelySkin Customer
Verified Purchase
Wonderful Sunscreen!
This sunscreen is so gentle. Completely non-irritating, even around my eyes. LovelySkin Customer
Verified Purchase
Best Sunsreen EVER!!!!
This product was recommended to me about 5 years ago by a doctor and I have been using it ever since. It is the highest miocronized zinc sunscreen on the market that I can find at 17%. The nicest compliment that I got just last week was how nice my skin looked. I am 56. When I told my friend what I use, she bought a bottle off of me because I always buy two at a time. Once you try this product, you will not buy anything else. The bottle lasts me anywhere from 3 to 6 months depending on the season. C. Ladd- San Diego, CA LovelySkin Customer
Verified Purchase
AWESOME!!!
My esthetician suggested that i try this particular sunblock because many of her clients were raving about it.It's not greasy whatsoever...the result is great sun protection and a smooth,matte finish! Love it! E.C Walnut,CA LovelySkin Customer
Verified Purchase
Great moisturizer and like the spf
Have just started using it and did realize a little goes a long way. It is a little heavy so you don't need much and living in Florida I like the spf. LovelySkin Customer
Verified Purchase
TOPIX SUNSCREEN
This is one of the best facial sunscreens I have used. It keeps my face moist without that "shiny" look. Highly recommended. LovelySkin Customer
Verified Purchase