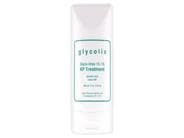 Write a Review - Receive 50 Rewards Points!
Tell us your thoughts about Glycolix Glyco-Urea 15-15 Cream so we can help you find the right products. With your review, you'll also receive 50 Rewards Points. Please note that it may take up to 72 hours for a review to appear on site. All reviews are subject to moderator approval.
Write a Review
20 Results
soothing, quiets irritation
My go-to for dry skin on my feet. LovelySkin Customer
Verified Purchase
The perfect solution for KP
It simply works, without harsh scurbbing, redness or irritation. blueface
Verified Purchase
Great value!
Love this for a body cream. I put it on at night and my legs are still so soft in the morning. Loving it for my arms and it does help smooth out those annoying bumps!! Wow!
Let me say that the minute the temperature drops, my hands immediately dry out and crack. I've only found a couple of creams that help a little. I feel I've tried all of them, until I tried this. Unbelievable—truly! The test was when it got really cold here shortly after I received this. I could not believe how moisturized my hands were. No cracks! It applies smoothly and feels so silky. But not greasy at all. I only applied it at night and yet it protected me for 24 hours. And that's amazing because I wash my hands a lot. I immediately ordered another. Glycolix
I requested this as a sample with an order. I thought it might help with the little chicken skin bumps on the back of arms. After using the samples there was a noticeable improvement. Then, I tried a cheaper drugstore brand lotion which claims to address the same issue. Sadly, that product was not helpful. Dr. Schlessinger recommends this product for the chicken skin bumps on back of arms. After the experience with the sample and viewing the educational video. I decided to order the Glycolix. LovelySkin Customer
Verified Purchase
More than a dry skin cream
I have chronic dry skin and have never found lists of body creams to come anywhere near addressing my needs. This is entirely different. It has done wonders for my dry feet, particularly heels and has softened KPs that I have had for years. It should be used sparingly and is not for use on dry hands but scaly elbows or patches of dry skin will eat it up! JBNaples
Verified Purchase
Product
My husband was able to try this product a few times as samples. He had great results with softening of his heels and repairing the heel cracking. Since he was so happy with the results, I purchased the product for him. Extremely effective. LovelySkin Customer
Verified Purchase
fantastic
I got a sample of this product and used it for the calluses on my knuckles. It helped so much with pigmentation and breaking them down that I ordered the full size. I love this. It's also great for keeping my hands soft and hydrated (I have to wash them 30 times plus a day for work). LovelySkin Customer
Verified Purchase
Works!
I don't have KP, but I was really needing a product for the dry, rough skin on my elbows and knees. I've used heavy duty moisturizers and oils in the past, but the results were never that great or long-lasting. I got a sample of this in my last order and put it on two separate times over the course of 4 days. Despite the price, I am ordering the full size because this works! My skin is smoother now than it has been after much more intensive and long-term treatment with moisturizers. I am super excited for this product, because I think I finally found a solution for a problem I've had for years. I'm personally not crazy about the texture/consistency, but it is not a deal breaker by any means for a product that otherwise does a fantastic job. It is quite heavy going on but sinks in nicely and is not noticeable, except for the residue left on your hands. I think it is quite strong so probably not best for every day use but would be great a few times a week as needed! It works!
I can't wait to show my upper arms this summer! I was so excited the morning after I used this on the back of my arms. It soaks in and is not greasy. I will purchase this again! sprygal
Verified Purchase
Glyco-urea-15-15 cream
I was sent a sample of the glyco urea 15-15 cream and the first time I used it on my feet I knew I would order it. Within three days of using it, my heels were smooth and soft again. I would definitely recommend this cream. You use a very little amount at a time so even though it seems a little pricey, it will last a very long time. LovelySkin Customer
Verified Purchase
Glycolic glyco urea 15 15
This cream gently exfoliates rough bumpy skin of upper arms and my thighs. I have always had dry skin with areas that looked and felt rough night matter how much lotion and Vaseline I applied. This is the first product that really helped. LovelySkin Customer
Verified Purchase
Not good for face
This is a nice product for the body, but I wouldn't recommend it for the face. I was hoping the ingredients would be gentle enough for the face, but it's not. It keeps skin soft on my feet. LovelySkin Customer
Verified Purchase
Love It For My Feet!
I bought this to use on my feet and heels–callus on my big toe and all over feet and ankles. It goes on easily and doesn't feel greasy. I like that it really has no fragrance. I haven't tried the suggestion to put on cotton socks after using at bedtime, but I do use it at bedtime, and it really helps to keep the feet soft and smooth. Buy it when it is on sale at LovelySkin! LovelySkin Customer
Verified Purchase
Great for Keratosis Pilaris!
At a recent dermatology appointment I was told the rough little bumps on the back of my arms was Keratosis Pilaris. She recommended a CeraVe product, but I opted to try this product instead. I am sooooo glad I did. I have just started using it and I can already tell a big difference. Yay! LovelySkin Customer
Verified Purchase
Great on my feet!
First time I have tried this product. I really like it. It drinks in and is not greasy. I use it on my feet at night before bed. There was another product I was using before this one, but I didn''t like the residue it left. This one is a keeper! Also helps clear up post-acne discoloration
Very effective at exfoliation without irritation or drying. Also noticed it has been helpful in clearing post-acne discoloration. LovelySkin Customer
Verified Purchase
This stuff works!
I've been using this on my feet every night, and it's amazing. My feet are now so soft, with hardly any dead skin on them at all. I don't even really need to get pedicures anymore since using this cream. Highly recommend. LovelySkin Customer
Verified Purchase
Smooth skin
Works great on dry skin on my feet and my legs. Works great on keratosis pilaris on my arms too. Smooth skin all around! LovelySkin Customer
Verified Purchase
Great results in just a few days!
I have a bit of KP on my upper arms and legs that isn't terrible, but I definitely wanted to find something to correct it. I received a sample of the Glyco-Urea as well as a recommendation to give it a whirl, and I'm so glad I did! Within just a couple of days, not only was my skin smoother, but the overall tone of my skin was even improved. Great results really quickly?!? I'll take it! Absolutely love this product!
NMohr
LovelySkin Employee