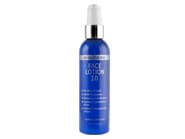 Reviews For
GlyDerm Face Lotion Plus 10
6 Results
Works Great
I used this product a few years ago. After the hyperpigmentation cleared up I stopped using it. Well...the hypermentation is back so I ordered it again. It works very well. The esthetician tried a peel a couple of times but it wasn't as effective as this....and this is less expensive than the peel!! missann
Verified Purchase
Makes my skin feel so smooth in the morning!
I put this on at night and in the morning the texture of my skin feels so much smoother! I've noticed a change in texture and dark spots. Really good product.
I got the Glyderm Face Lotion 5 as a sample and was hooked. I don't have sensitive skin and I wanted something a little more aggressive so I ordered the Glyderm Plus 10. It did not disappoint. It is strong and it does tingle for a long while after putting it on. Some mild redness into the next day, but with my olive complexion it looks like I've been out in the sun. I really like it but if you're not sure about the strength, start with the 5% or a sample. GlyDerm Face Lotion Plus 10
New to this product the GlyDerm Face Lotion Plus 10, but after reading the reviews, I have changed from the Lotion 5. The product appears to be stronger, and makes my skin feel good. Gly-Derm User
I have been using GlyDerm Face Lotion Plus 10 for at least 15 years. The product was recommended by a dermatologist. I use the product in the morning after cleaning my face, and I am obviously pleased with the results after 15 years and counting. I think the product improves the texture of my skin, and the mild glycolic works for me. I won't give it up! LovelySkin Customer
Verified Purchase
Great nite time product
My skin specialist recommended this product years ago as a nite time lotion. I notice the difference in my skin when I use it. Try a less concentrate if you can not use the Plus 10. LovelySkin Customer
Verified Purchase