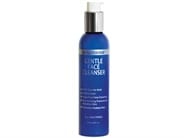 Reviews For
GlyDerm Gentle Face Cleanser 0.2%
$28.00
118 Results
Love it
This cleanser leaves my skin feeling clean without stripping moisture. It works well with cleansing brushes too! Megandemocrat
Verified Purchase
Nice cleanser
This is a great cleanser at a nice price. It cleans my skin without stripping all the drying it out. It is not very thick so it spreads well and rinses off nicely. I will be buying this again.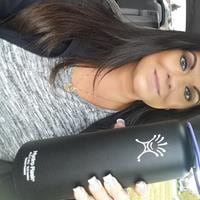 Montana
Verified Purchase
Fabulous Product
I've been using This product for over 30 years. It's amazing it truly helps to prevent wrinkles and my skin is so soft. I have been ordering from LovelySkin and it's the best price and delivery! LovelySkin Customer
Verified Purchase
Awesome Stuff
I love this stuff. Tried it for the first time two weeks ago and have been using ever since. It's smoothed out my skin and even kept zits away during that time of the month. I've always had zits during that time and this month...nada. Lyharris
Verified Purchase
Great!
Smooth going on and feels clean after rinsing it off. I love this and the face lotion combo in the mornings. Makes you glow! LovelySkin Customer
Verified Purchase
Nice face cleanser
I've been using this GlyDerm for about 2 weeks. Love the scent and it is very gentle. LOVE
I absolutely love this face wash! I also bought a bottle for my daughter. She has very sensitive skin, and she rarely tries anything new. I finally convinced her to try it, and she loves it, too! Thank you. Also, excellent customer service. LovelySkin Customer
Verified Purchase
Does The Job!
Recommended by my Dermatologist. Was Skeptical. After a couple weeks seen results. Leaves my skin not feeling dry and evens out skin tone. I love It! LovelySkin Customer
Verified Purchase
Glyderm gentle cleanser
Love this product LovelySkin Customer
Verified Purchase
Very effective
I use this at night. Feels very clean. Love it. LovelySkin Customer
Verified Purchase
Old Faithful
This is the holy grail of facial cleansers. I began purchasing this through my dermatologist in 1995 and will always have a bottle in my home. It gently cleanses your skin while removing dead layers so that your skin looks and feels healthy. I have tried other products but always come right back to Glyderm. I recommend this cleanser to everyone. I'm constantly asked how my skin stays so clear well this is it. You only need a dime size amount and you will see the results immediately washing twice daily. TsSmith
Verified Purchase
Effective but not my favorite
I purchased GlyDerm's Gentle Face Cleanser after reading the reviews. I do prefer a foaming cleanser even if it's mildly foaming and this product is not. As soon as it's dispensed it almost liquifies in your hands and is hard to distribute on you skin. I don't use a foundation or heavy eye makeup so my skin did appear to be cleaned and soft with no irritation. I did try, but have to write that I will not repurchase. LovelySkin Customer
Verified Purchase
Face
This product only made my acne worse. As soon as I stopped using it my face was getting better. LovelySkin Customer
Verified Purchase
Perfect for Sensitive and Dry Mature Skin
This product provides gentle yet thorough cleaning of sensitive and dry mature skin. I can use this product year round; even in subzero MN winters. Glyderm cleanser
Creamier than expected LovelySkin Customer
Verified Purchase
GlyDerm
Best products for my skin. Love the wash and moisturizer. Worth the wait!
This cleanser was on back order for a couple months, but was well worth the wait. It cleans my face without drying it out. It's very gentle and has a light clean smell. LovelySkin Customer
Verified Purchase
Cleans
Normally, I don't like the foam less cleansers but this one works so well at getting makeup off so easily with little effort I'm really liking this product! A couple of pumps and the dirt just literally wipes right off your skin. LovelySkin Customer
Verified Purchase
Best gentle glycolic cleanser I've tried
This has to be, hands down one of the best Gentle Glycolic Face Cleansers on the market. My skin is somewhat sensitive and tends to be dehydrated and dry at times. I don't find this cleanser to be stripping and or irritating. From an aesthetic standpoint, as I am a licensed Aesthetician of 22 years, someone who is super sensitive/Rosacea types might find the sulphates and glycolic, although minimal, to be drying and irritating. I use this cleanser as my second cleanse. Highly recommended. FooFooRoxy
Verified Purchase
Non-irritating
I use this as my morning face wash. I love that it is non-irritating, it is a really gentle cleanser, doesn't make my skin feel dry and tight, but still leaves me feeling clean. Best Gentle Facial Cleanser
Nonirritating, very light it doesn't lather at all but your skin feels clean without feeling stripped, and leaves your soft and moisturized. My new favorite product
Since I have been using this product, my skin is looking so much brighter! I was told by my aesthetician to purchase a product with glycolic in it to remove the dead skin cells regularly. The one she offered me was really expensive. This one is affordable and it works! I highly recommend! Great cleanser!
This cleanser is good on my skin, doesn't feel oily or dry after I wash my face. I needed a cleanser that would do a good job of cleaning my skin,but not leaving it tight after,also affordable! LovelySkin Customer
Verified Purchase
Gentle and cleansing
This product is gentle for my dry mature skin. It feels clean, but not dry. LovelySkin Customer
Verified Purchase
GlyDerm Face Cleaner 0.2%
My Dermatologist started me on this product when I complained of dryness. I have now used the product approx 6 months and love it. I have in the past used some very "high-end costly" facial cleaners, but found they were to harsh to use daily. GlyDerm Cleaner is so easy on your skin using it twice a day has proven beneficial to my skin condition. I would definitely recommend this product. I thoroughly enjoy ordering on the LovelySkin web site, its so easy to use, and I greatly appreciate the sales offered by the company. LovelySkin Customer
Verified Purchase