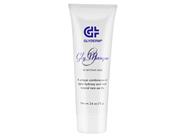 Reviews For
GlyDerm Gly Masque 3%
5 Results
Glyderm Mask
I tried this product and would not recommend. It took me a while to realize it was irritating my skin. I have used other products from this line and have not had a problem. I had to throw away the product. BEST Blackhead/Whitehead Exfoliating Mask (Have used this for 25+ years)
This mask is so easy to use. Put about 1/4 to 1/2" of this onto a clean, damp face. Let it dry for about 15 to 20 min. Then use your fingers and gently rub it off (do not peel it, gently massage to rub it off). Then again wash your face with your cleanser and warm water/wash cloth. I love this product so much that I have used it 5 to 6 times a week. It is a great exfoliation too! Great on the nose. Just gently rub it off and it doesn't take long to do that! Gentle and Easy Off
I use this twice a week and love how it softens my skin and makes it look more radiant. Am definitely sold on it for better-looking skin! LovelySkin Customer
Verified Purchase
Gly Masque
I''ve used countless "masks" before to assist with pore minimizing and NONE have worked as well as the Gly Masque. My pores are drastically smaller after the use of the masque. I highly recommend this product for anyone struggling with enlarged pores. LovelySkin Customer
Verified Purchase
Nice results
I enjoyed how smooth this mask felt. No tingly sensations. The results left my skin soft and smooth. LovelySkin Customer
Verified Purchase